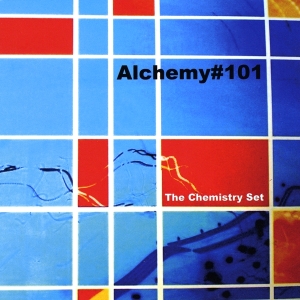 Even though their unreleased '89 album Sounds Like Painting is regarded as classic of British Paisley psychedelia, I'll admit that a recent MySpace friend request was my first ever encounter with The Chemistry Set. Besides that, with their fan base including names such as John Peel, Tony Wilson, David Axelrod or Nelson Bragg, one figures these guys should be well worth a spin. Now that they're back, with an official EP release, spin they will!
The omnipresent 12-string Rickenbacker jangle, occasional Syd-like quirk, and Beatlesque harmonies overload, will instantly grab B-bands fans' attention, but the production and dreamy vocal delivery make the whole thing contemporary enough, for it to be taken seriously enough by moderndaze kids as well.
Refering to The Stone Roses would be an easy way out, but with intelligent orchestration and eclectic arrangements, I'd rather go with their Liverpudlian soulmates, The Shack. Another POPISM-friendly reference worth the mention, is the cover of Del Shannon's Silver Birch, from the overlooked The Further Adventures Of Charles Westover LP from '68.
[Released by Skittlebrau 2009]