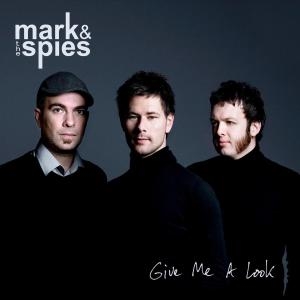 Let's just start with the fact that might be of some help in case you don't have time to read reviews: the debut album by these Dutchbeatsters was among my Top5 releases in 2007!
Even before hearing it, I'm pretty sure that this one will end up the same. It comes out of the same studio that The Waistcoats used to record in, with E.J.Kloosterboer producing, which should give you a pretty clear idea about what Mark & The Spies sound like.
It's the mid'60s vibe that they're mostly sticking to, such as The Remains/The Motions-like powered-up beat (Gimme Your Love, It's True (I Need You), Won't Work On Me along with the cover of The Motions' We Fell In Love), sometimes freaking things up Pretty Things-way (Hers To Keep, I Want More), or mellowing down Merseybeat-way (It Don't Matter To You, Please Think It Over).
When slowing down, they sound none the less amazing, as heard in You Got It, which is kinda like Rocking Horse or Liverpool Echo doing The Beatles-covering-The-Miracles, or in the waltzing Zombies-like title tune. Don't know about you but I SPY!!!
[Released by Screaming Apple 2009]