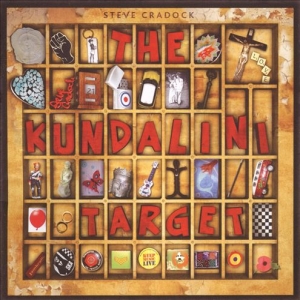 If asked about their favourite contemporary guitar player, I'm pretty sure most of the Shindig crowd would opt for someone less media-exposed, but I just can't help pointing my finger towards this small face. Had he been born at least 20 years earlier, he would've been the perfect musical and visual replacement for Steve Marriott, minus the lungs, so therefore leaving the spotlight to Ronnie Lane.
However, after no less than 20 years (and counting) of leading Ocean Colour Scene, and being Paul Weller's main sidekick for almost just as long, Cradock's debut solo album shows that he'd find himself even more comfortable in Ray Davies' chair ('66-69' period).
Being a lifelong Weller fan himself, the modfather's influence is just as inevitable, with the student occasionally surpassing the master(s) himself. Most of the album fits the mid-paced Something Else/Village Green-era Kinks scope, to an extent of almost sounding like long lost outtakes, with The Apple, The Clothes They Stood Up In, It's Transcendental, Running Away, On And On or Beware Of The Falling Rocks being the highlights, while Still Trying shows that he'd easily found a desk in some of the Brill Building offices, as a staff writer for any of the Spectoresque girl groups. Whatever kind of a target he's aiming at, this one hits bull's eye!
[Released by Nonsuch 2009]