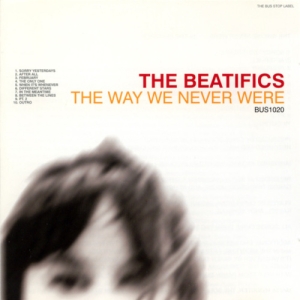 It's been five long years since the release of The Beatifics' debut album and, considering the standards it set in the contemporary power-pop circles, the follow up is something we all knew will be worth the wait, no matter how long it takes. Personally, I'd lay my bet on any band with such a name, even before I hear a note.
After the appropriately titled In The Meantime EP, considered a "beatifix", strong enough to make all ya beat-junkies who just couldn't wait any more, pull through until the long awaited second album, here comes the real thing!
Though now it's practically just Chris Dorn, as a one man band, with whoever was available for help (including some ex-Beatifics too), the sound is fuller than ever, featuring mellotrones, lotsa vintage sound effects, string arrangements and other instrumental exotics in all the right places.
Most of the time, these songs remind me of an imaginary Velvet Crush compilation of all the hits they never wrote, but then again, it's probably just the same influences coming through.
The album opens with Sorry Yesterdays, which starts almost like a different take of the freakbeatish audio "creation" In The Meantime (also heard on the EP). The other songs that were on the introductory release are the ones that fall under the "big, starry eyed' acoustic balladery" tag, Different Stars and Outro, really sounding like an outro to a beautiful musical experience, and the one called February can also be added to this section.
There's also a fine example of how an obvious Beatles-influence could be taken a step further, making a classic of it's own, and it's called When It's Whenever. Between The Lines is something that would've fit perfectly on any of Martin Carr's late-boozik collections, and even Pt.2, which is supposed to be kind of a "filler", sounds like an authentic instro comin' right outta Macca's home studio in '69/'70.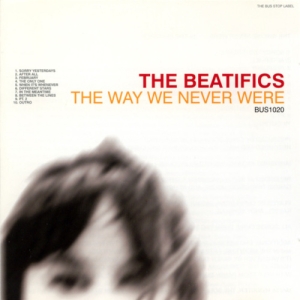 At last, but surely not least, the songs that really make my day (week, month, year…) are the ones that make it pretty hard to decide if it's actually impossible to label them, or if they just seem to fit in any of your fave descriptions, which is, I guess, what it's all about when it comes to originality, and the songs in question are After All and The Only One.
The waiting stops here!
This should be more than enough to "fix" your "beat" addiction… even if you have to wait five more years for another one.
[Released by Bus Stop 2002]