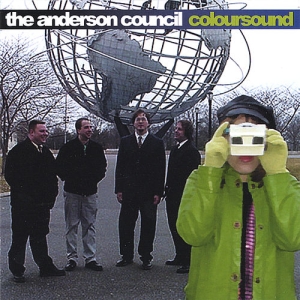 "Hey hipsters, this is The Anderson Council!!!" …
goes the intro of The Coke Jingle that can really make you LOVE that drink no matter what you thought of it before you hear this, and then it continues
" … singin' to you 'bout that taste that you'll never gonna forget!" …
though it's more about the SOUND that will stick in the back of your mind forever! If you feel like a Carnaby hipster, lost in time, this just for you, cuz this album sounds like the British chart ca '66/'67, even though there's no doubt that it's a contemporary record.
There's even a tune called Never Stop Being '67 but, production wise (courtesy of the Reil brothers), they really manage to step out of the time-machine, combining the best parts of the two decades.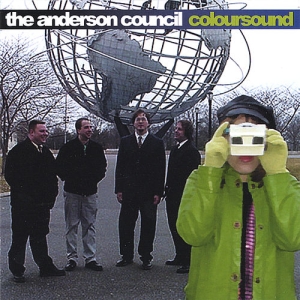 To make things even more authentic, front man Peter Horvath sings with pure British accent, reminding us of some of The Small Faces cockney work-outs (Blackboard Of Your Mind) or "something else" that Ray Davies wrote but forgot to put on a tape (So In Love With You Girl).
There's also the quirky sounding Brit-psyke with "la la la's" ready to "sell out" called Poppies, Pansies And Tea and also some more funny Who-ish backing vocals incorporated with the power-pop under the Feet Of The Guru.
Another vocal highlight is the mantra-like, repetitive chorus of the "slightlydelic" Hole In The Sky, while Sitting On A Cloud revolves around Revolver sound, making you really feel like "your feet hang down" from a cloud.
Another British invasion, but this time it's from the inside?!
[Released by Sinclair 2001]