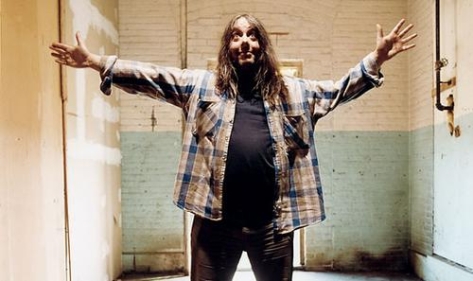 Nick Saloman is THE personification of the British underground's DIY ethics whose role in the neo-psychedelic renaissance is practically immeasurable.
For almost twenty years, his "one man band" project, The Bevis Frond, represents one of the irreplaceable parts of the global revitalisation of the sounds from the end of the sixties and the beginning of the seventies, his label, Woronzow, for just as long, helps in transforming his work (and of some other chosen ones) into the black vinyl grooves, while the Ptolemaic Terrascope magazine, which he co-publishes, makes a perfect reading to the sounds of the Bevis Frond, rediscovering the well kept secrets about the pioneers of the "mynd excursions" of the audio world.
Answering the question about the truth behind the Valedictory Songs title, Nick says that after fifteen albums (!), he wanted to "do it to them, before he gets it done to him", saving enough space for a definite decision.
The irony is that this could easily be the commercial "missing link", at first seemingly inaccessible in his career. The possibility of him consciously leaving the best for the so-called "swan song" is absolutely excluded concerning Saloman's constant super productivity and his unconceptual choice of songs for albums.
Something that also distances this particular album from it's predecessors are two facts: the recording of it included the live Bevis' rhythm section consisting of two British "old school rock"-ers, ex-Hawkwind bassist, Adrian Shaw and ex-Camel drummer, Andy Ward and a second one is a bit more production then before.
The musical range covers almost everything important that happened from around '66 up until now, starting with the mid'60s Beatley harmonies combined with a riff that "cries like a baby" in a song called Artillery Row and a Revolver pop-bullet Early Riser with the same address, through the Harrissonic "white" passages in the mentioned Old School Rock and Davies-like cockney miniature Portobello Man to the Tyranosaurock-riffage of China Fry.
The moderndaze treatment of the same audio-areas is represented with the Mascis-like take on heavy pop-psych By The River's Edge, the Weller-like mod-soul Back On My Star, Hart-like "green eyed" We Are The Dead and also some classic power-pop essence of Let Them Beautify You.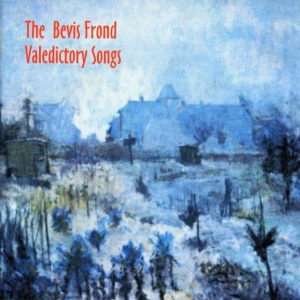 Of course it would take too long to mention all of the seventeen (!) songs, none of which hides it's inspiration, still delivered with the Bevis-originality!
Concerning the number of the "valedictory songs" here, it must be pretty hard for Nick Saloman to say goodbye, so, even after a gesture like this, we can hope for his "comeback" on the scene where there will always be a special place reserved for the Bevis Frond.
[Released by Woronzow 2001]