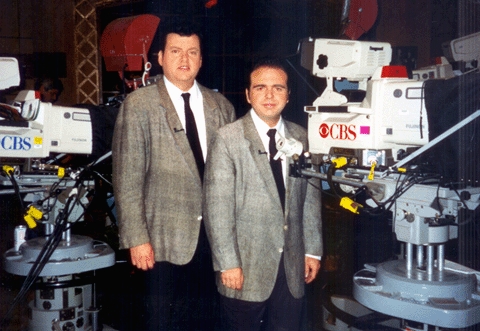 Lindsey Buckingham, multitude of custom guitars in hands, cannily fleeted from the humongous Mac only to craft one of the greatest folk albums in many an era, whilst that once-and-former misdiagnosed Voice of Someone's Generation pulled out a clutch of ancient ribbon microphones and somehow produced the quintessential sonic answer to these crazed Modern Times we still try to live in.
Meanwhile of course, your ever-humble virtual listener cocked both ears deep beneath the socio-musical radar, only to hopefully bring to your attention again ten remarkable discs you should all hear too over the many many years to come. So Here They Are (in strictly alphabetical order, I'll have you know):
ALMADA Almada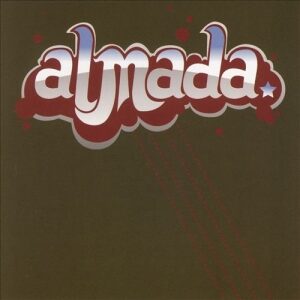 "An 80's hair band hugging a 60's jukebox" and "musical heroin" are but two of the provoking claims laid bare in this brilliant Massachusetts quartet's press sheet. Why, no less than Skid Row's drummist is quoted therein as succumbing to Almada's signature pin-up tune Killed By Cuteness as well!
Me? Well, I actually hear Green Day, only with MELODIES …not to mention Matthew Sweet with more than a pair of big, guitar-powered cahones. But don't just take it from me: YOU should hear this fine, fine music as well, asap please.
BIG BOY PETE The Perennial Enigma
Armed with little more than his twin-tone green 1961 Gretsch six-string "Henry," the enigma-and-a-half highly known to those in the know as Big Boy Pete (Miller) has spent the last half century spreading the rock AND the roll all the way from swinging mid-Sixties road tours with the Kinks and Stones to the jungles of war-wracked Vietnam to the Bay Area punkabilly scenes of The Avengers, Roy Loney, and of course Johnny and the Potato Chips.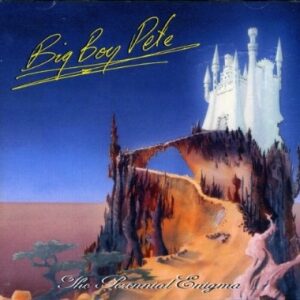 Although only tipping the Big Boy's musical iceberg, Angel Air Records ("Where the Artist Has a Voice") have at long last gone and gathered a dozen of the best of the man's Seventies-era productions and packaged them lovingly alongside a bulging twenty-four page full-colour booklet.
Together, this all presents the undeniably most ear-bending, mind-warping, yet perennially entertaining musical anti-history lesson you'll hear in 2006 or any year you care to inhabit.
CHRIS BROWN Now That You're Fed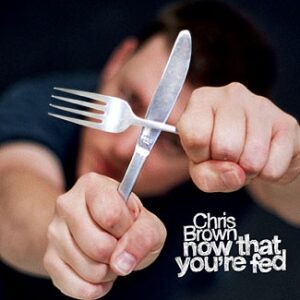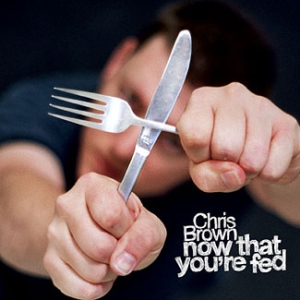 The Great Lost Bruce Cockburn/Emitt Rhodes Collaboration that sorrowfully never was, more than ably produced by Jellyfish Chris Manning to boot, Chris Brown has quietly yet oh-so-confidently gone and given to us one of the most slyly sublime aural feasts of this kinda-new millennium. Most each and every gem hearin comes fully equipped with its very own circa '66 Zombie-LenMac-B.Wilson b-section of such note; a criminally faded art-form all on its own which, with lesser talents, might be stretched to songs all on their lonesome.
True, anyone and everyone from Randy Newman to Mark Johnson to Tom Waits and Mrs. O'Leary's Choir are given a respectful nod or two too, yet ultimately the focus shines, absolutely and alone, upon the one, the only, Chris Brown. Dig in, everyone.
CASPER & THE COOKIES The Optimist's Club
Wherein Jason NeSmith and main cookie Kay Stanton take a magical musical tour straight up to gray New York City, DuChamp's camera in hand, meeting Sid from Central Park and Mr. Superstar as they leave their VisaCard behind in Times Square… yet somehow learn to reappear back in Athens, GA just in time to sing to us all about it!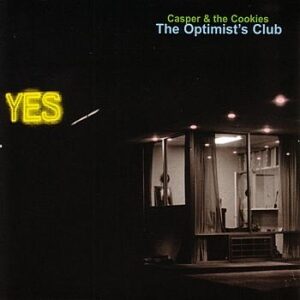 This wholly optimistic adventure can also come even more complete with an accompanying mini-graphic novel illustrating their Some Time in NYC, plus one more-than-Bonus Disc which includes a cover of The Honeycombs' Have I The Right that brings all new meanings to the words Joe and Meek.
But whichever ol' way you choose it, your permanent entry into Casper's Club is – YES! — perhaps the most positive step you could've taken in all of '06.
CHEAP TRICK RockFord
Few would've ever thought it possible: America's sexiest musical logo rises triumphant from their mid-Eighties exile in the mainstream, only to go and produce one ruff'n'tuff, rock'em sock'em forty-plus minutes which puts to sonic shame rashes of bands a quarter their age. How did they do it?
Well, kept it simple, stupid, and didn't fudge with the formula one single bit: Guitars loud and proud, vocals a delightful wall-o-screech, one of the best (and coolest) (…STILL!) drummists in the land, and more bass strings than you or I can safely shake an Ox at.
So! Can't we all just finally set aside all the fawning towards Who/Stones/whoever, and erect some ever-lasting Hall of Fame instead round this brutally silly band and its brightly yellow new CD? I'll throw the first brick, you betcha.
ELECTRIC PRUNES Feedback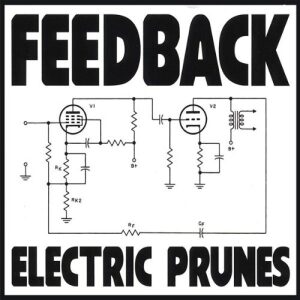 And speaking of oldies but improbably still very goodies, I found myself beneath the delightful company of those garage-psych prides of Woodland Hills on a terrifyingly regular basis this entire past year, groovin' to their somehow more lysergic-drenched, tremelo-laden-than-ever, totally fuzzed-up grand new one.
Full of songs living every single inch up to their titles, I kid you not (African Bees, Morphine Drip, Innerlight Transcendence even!) these here Prunes have gone and proved that you CAN not only reheat a soufflé, but triumphantly stick it to the kitchen ceiling to boot.
Yep, Feedback seems way more than just an album to these guys: It's a gawdamn Way of Life !!
SLEEPING GIANT Late Music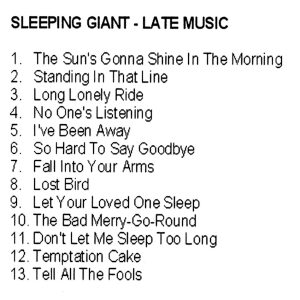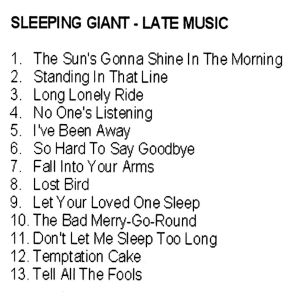 New Jersey's criminally best-kept secret has snuck yet another four-and-a-half-incher out amongst us most musically with-it, and it is, not surprisingly in the least, just about the closest any of us may ever again come to rekindling the pure magic of mid-period Walker-by-way-of-Wilson Brothers.
Dennis Diken and Pete DiBella's Sleeping Giant may indeed tread softly cross anyone and everyone from the Association, Cowsills, and Every Mothers' Son even with each genetically-blessed vocal wash lusciously intact.
Yet listen even closer and one detects faint, ominous rumbles of amphetamine heartbroken Everlys, nicotine-ravaged Tom Waits alongside Wilson bro Dennis, and then some extremely left-of-Left Banke baroque 'n' roll too.
Really! All told, this is deep, and deeply rewarding thinking-guy-and-gals' Pop for the Ages, and we can only all hope this particular giant awakens to an extremely higher profile throughout '07 and WELL beyond. Please??!
THE SPRAGUE BROTHERS Changing The World, One Chick At A Time
Rockabilly. Rock 'n' Roll. 60's Garage. Latin Beat. Traditional Harmony Country. Adult Contemporary. Surf. Sun Sound. Bluegrass. Rodeo. and Ska! These are but eighteen of the words employed on this disc's accompanying literature in an attempt to pigeon-hole the wild, wooly, and wholly whacked sound of those two and only Sprague Brothers as they forever alter our musical world, one chick, and eighteen songs, at a time.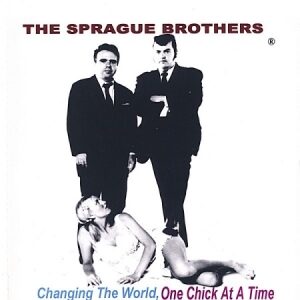 Allow me to add to that already tall tally names such as Peter and Gordon, Sid King and his Five Strings, Blasters, Beatles '65, Blue Hawaii Elvis, Hank Marvin's Shadows, and then Uncle Buddy Holly …but we're still only scratching the surface itch this magical musical melting pot boils over us with each and every listen!
So, if you can only imagine a time when serious music, and music making, still required a great big dose of FUN in its equation, then this disc, and these here Spragues, are just what you've been a-missin'.
SSM SSM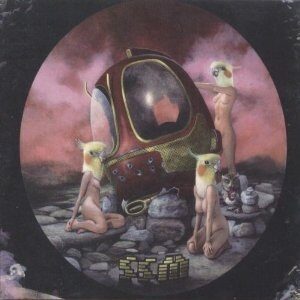 When John Szymanski, Dave Shettler, and Marty "Mother" Morris up and left the Hentchmen, Paybacks, Sights and Cyril Lords to tour with no less than those Black Keys, perhaps the most aurally arresting Detroit amalgamation since the MC5 themselves was born. Bravely mashing Simply Saucer with Blue Cheer one moment, Plastic Ono Iggy with Blondie the next, then dragging Holland/Dozier/Holland screaming towards Devo just for good measure, SSM create insightful sounds which, thankfully, are NOT for the musically faint or fickle, yet stand incongruously straight and solid despite their wickedly wide source-base.
In less obtuse words then? If you've ever wondered what would – or Should! – have become of those not-so-young Rascals, or how Beck might act if he plugged all the way in for a change, then this disc, and this trio, are totally up your valley.
Meanwhile, should Nardwuar's Evaporators ever get the call from JXL to produce the next posthumous Elvis Number One, hopefully Messrs. Szymanski, Shettler and Morris will be along for that joyride as well!
LANE STEINBERG The Return Of Noel Coward's Ghost
For the first time in exactly a decade it seems, the rightfully legendary (e.g.: The Wind) Lane Steinberg took blessed time out from a myriad of other multiple-media projects (i.e.: Tan Sleeve!) to again scour his audio archives on our lucky behalf. Hence this one hour-long sequel of sorts to that original Noel Coward's Ghost compilation of yore, exposing once more Lane's home-brewed studio riches to light of day.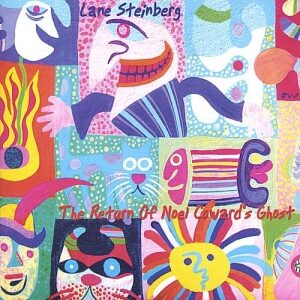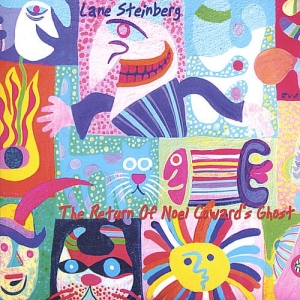 The result? Well, I've said it before, but I'll now say it again: There's a wonderful, seldom-heard world where Frank Zappa, Burt Bacharach, Ray Davies, Neil Diamond, Todd Rundgren and The Turtles still gather over the latest Jandek CD, to debate the Quiet Beatle's Wonderwall score as the channels flip restlessly through the night.
And somewhere, way up there, Sir Coward hovers 'n' haunts. And YOU can too! Just be sure to tell 'em Gary Pig Ghost sentcha…