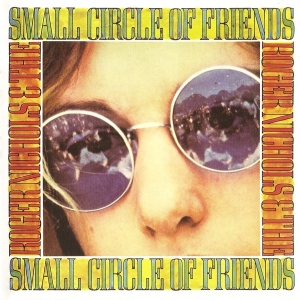 After being re-issued on CD only in Japan, it was about time for an album that is considered to be one of the foundation stones in creating the sunshine harmony pop genre, to find it's official place in this part of the world too.
Considering Rev-Ola's previous efforts towards the revitalization of the mentioned musical style, it only comes as natural that their "small circle of friends" is being widened like this. Though featuring as much covers as original material, the album's mutual feel of loungey Bacharachian vibes and bright sunshiny Wilsonian harmonies, makes it a perfectly homogeneous entity.
Of the originals, besides the Brazilian school-of-cool of the opening Don't Take Your Time, you're about to taste some baroque pop beauties like I Can See Only You, Love So Fine is a kind of a "trackarack" that wouldn't sound out of place on the Barbarella soundtrack, Kinda Wasted Without You seems like it could've been the perfect track for The Turtles, Just Beyond Your Smile is the closest they get to the rock-band sound (not unlike the Mamas & the Papas), while Can I Go is a supergroovy swinging sixties artifact.
The band's post-album single sides, included as a bonus, show the start of Nichols' successful songwriting collaboration with Paul Williams, with the first results as Let's Ride or The Drifter, being as good a starting point as any in explaining the sunshine pop genre, and with an additional musical drama, provided by it's arrangement, Trust might actually be the highlight of the CD.
The only "objection" might be Steve Stanley's too in-depth liners, making the booklet almost impossible to fit into the jewel case 🙂
[Released by Rev-Ola 2005]