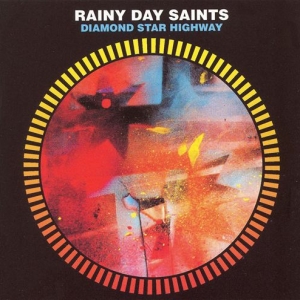 In spite of rave reviews, and a pretty intriguing title if I may add, I can't say that I was too impressed with the Dave Swanson's debut Saturday Haze.
The change of my impressions might be caused by the fact that this one's a full-band affair, in contrast to the previous "hazy" one-man-band concept, but then again, it might as well be just the great set of tunes on offer here, ranging from the classic power-pop opening pair of I Don't Follow, full of contemporary folk-rocking jangle and Byrdsian harmonies, and Mirror Mystery, which also adds some late'60s/early'70s Who-ish power chords to it, both delivered by way of soulmates The Lolas.
She's Fallen Apart is a noisy update of '67 Who-mor, with an additional Barrett-like quirkiness, and while we're at it, Waiting For You is a full-blown late'60s psychedelia, by way of Syd-meets-Country Joe's "electric music for the mind and body".
And taking it back for a year or two, Nowhere Girl, as suggested by it's title, is a slightlydelic Beatlism, from 65-into-66, Don't Look Away, recalls the same period, being an authentic sounding piece of folk-rock, while Infinity (Impossible Like A Train) is pure mid'60s r'n'beat with a distinctively punky edge.
If my own impression is to be believed, it seems as if another band member or two is to be added, Rainy Day Saints is about to become one hell of a band.
[Released by Get Hip 2006]