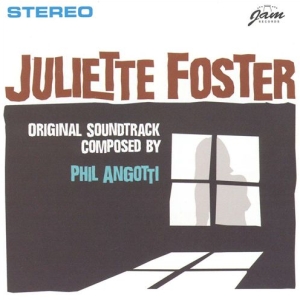 It started out as an "idea", then it turned into Phil Angotti & the Idea and, just occasionally, all that's left is only Phil. Give him a bunch of vintage acoustics, a Hofner violin bass and some ambiental string arrangements, and you really don't need much more actually, to make it work.
Juliette Foster is an imaginary soundtrack based on a kind of a minstrel-tale about the childhood memory character and therefore, appropriately enough, featuring a Bunny Lake Is Missing-inspired artwork.
On the musical side of things, all within the stripped down acoustic frames, Phil moves through fingerpicked folky pop tunes, here and there embellished with some sun-drenched, Boetcher-like harmonies (note the 12-tracked vocal ending of The Hours), some Move-ing cello lines in the title tune or just moody strings (No Way To Be) and a Dylan-ized bluesy folk vibe of East Side Country Blues / Uncle Ron's Raincoat.
There's also a couple of them that could easily pass as some of those unplugged Noel-sung FAB-like Oasis B-sides (Julie's Song, Upside Down) while Trying To Find Out About Something bears a slight resemblance to another fellow troubadour, Richard Barone's Miss Jean, also adding some Paul Simon-ish vibes in choruses.
Even if the movie about Miss Foster would be a real one, it would be worth seeing only for the soundtrack, no matter how good the actual film was.
[Release by JAM 2004]