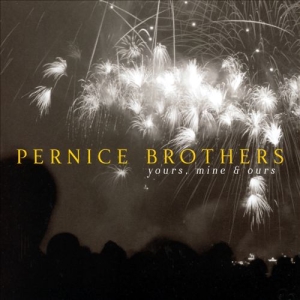 Retaining the musical path established on the previous two albums, Joe Pernice leads his "Brothers" further on their quest for the perfect Anglo-American "intelligent-pop" formula and with every single one of these ten songs, it seems like they're reaching the same goal from different angles.
The mentioned balance between the American and British legacies, by adding west-coast-ish vibes to island-ic melodies, shines out of the tunes like the opening The Weakest Shade Of Blue, One Foot In The Grave and Waiting For The Universe, they're approaching the Meek-space area in Water Ban and throw in some Smiths-onian melancholy in Judy.
Sometimes I Remember recalls The Cure's and (late)Ride's brightest and jangliest moments, infusing it with the characteristic Blunstoned vocal delivery, How To Live Alone is like anglifying (is there a verb like this?) an imaginary Young-Nitzche collaboration and on an item like this, it's inevitable to find Beatles references which you can hear throughout the album (most notably in Baby In Two).
Considering all the Pernice-related projects, I don't expect some revolutionary innovations in the years to come, but I'll always be eager to hear some more of the same, cuz when it comes to the moderndaze, guitar driven pop, it doesn't get much better than this.
[Released One Little Indian 2003]