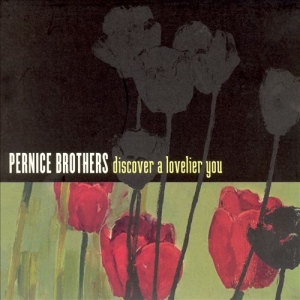 Nothing new in the Pernices' camp … thankfully! It's the same old Blunt-stoned whispery voice, carried on the gorgeous melodies, drawing from the best of pop legacy.
Still, the odd '80s synth pop sound or two, heard in the opening There Goes The Sun or the almost Pet Shop Boys-ish My So-Called Celibate Life, might seem a bit surprising, and even refreshing to some.
To me, it's still mostly about what they do the best, which is near perfect moderndaze folk-rocking jangle, such as Saddest Quo, featuring a guitar riff worthy of The La's' There She Goes, Say Goodnight To The Lady or the upbeat, almost power-poppin' Dumb It Down.
Snow is a kind of a "Blurry" Britpop reminiscing about the XTC/Wire ways of new waves, whiles the closer Red Desert, is a dreamy popsike Zombie-heaven.
I'm not sure if it's possible to "discover a lovelier" Pernice Brothers, but as for myself, they're good enough the way they already are.
[Released by One Little Indian 2005]