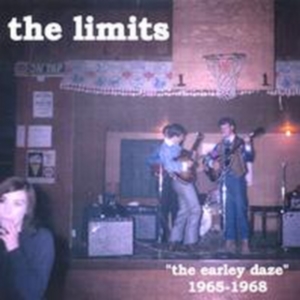 – 1965-1968 –
Coming from Allentown, Eastern Pennsylvania, The Limits were one of those American bunches of youngsters, pioneering the effect of nations garage-band-aesthetics-mutating-into-something-else, under the influence of the British invasion.
Right from the opening cover of the Sloan/Barri tune Say It Again, Alex Chilton's description of them as being "the quintessential American garage band" makes sense. Besides this one, most of the material here is made of more-or less usual cover versions, some of which (mostly the less obvious ones), with an additional couple of originals, make you wish for proper studio versions.
As the early r'n'r-goin'-Mersey feel of Girl, Please Come Back To Me, the Stones-ish pop of It's Easy Child (most probably inspired by the early Moodies' version), the quirky A Girl Named Fred, or some of the latter-day stuff, which naturally enough, sees them goin' slightlydelic with The Key, My Face or I Lost What I Need.
However lo-fi it may sound, this is a nice overview of a career that might've gone some other way, had it been given a proper chance.
[Released by Luxury 2004]