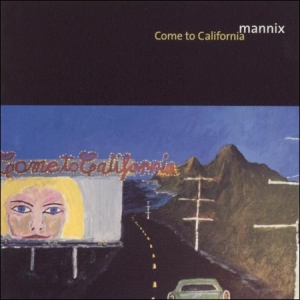 Come To California is a perfect model of a moderndaze concept album that could easily be considered as an American counterpoint to Ray Davies' everyday-down-to-earth audio stories, unlike the quirky ones by his contemporaries Marriott/Lane, Townshend or The Pretty Things.
Movin' along the map of the musical tradition of "the new world", New Yorker Joe Mannix, with his band, delivers an authentic soundtrack to a melodramatic story about a lost love, an addiction to it, disappointment and finally the (almost) salvation. The most frequently used tag in this case is "roots pop rock" and it really represents a picturesque description of the band's American rootsound, served with an unusual pop sensibility.
The album opens with the title track's combination of southern-rock-y/ Young-ish sound and an effective C,S & N vocal-finale, which is followed with a perfect melody of Heard You Got Home, hidden behind an almost grundgy guitar wall of sound and, with it's rootsy orientation, to this department can be added Highway Lines, enrichened with the great Kristin Pinell "Keef-riffs".
What really makes Mannix a special band, are some of Joe's compositions, that represent some of the prime contributions to the "encyclopaedia of timeless melodies" like Flag And My Flower or Leave The Past Behind with some twelvestringed moments by another "rook", Michael Mazzarella and the countryfied pop jewels Geraldine and Go West.
Also, here belongs the "oasis of crimsons and clovers" called Best Suit and Sunset And Vine that recalls the Macca-sound (The World Tonight) but still stays inside of the American borders just like Holding It All Together that almost makes you moon-dance to the Housemartins/Beautiful South-ern doo-doo's with a tiny little "big star"-tribute.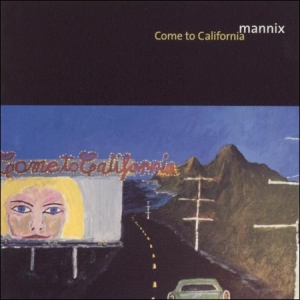 The national symbols keep coming through an unexpected "darlington county" riff, borrowed from a neighbour, in Gasoline, while the acoustic folk pop of Tired Of Thinking Of You, with some more Chilton-melodical-reminiscing and a word or two from Dylan/Wilson, reminds us of Mannix's past life/debut.
With an album that gathers all the defining moments of the American musical legacy and with an author like Joe, Mannix are ready to take over the vacant position of national r'n'r heroes.
[Self-released 2001]