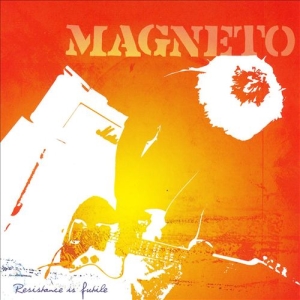 Though mostly sticking to the more than usual B-bands influenced power-pop formula, I'm pretty sure that some of these hooks from down-under will make you realise that resistance really is futile.
Some of the songs might sound a bit too derivative, but then again, why would you resist an imaginary bunch of "unreleased" songs that might've came from the very best of the Big Star-influenced 'Fanclub and Posies (Underground, Shooting Star, Falling, Everything Has Gone), or Oasis, be it their Small Faces-like cockiness of Living On The Moon, or just plain, catchy-as-hell rawkin' of Prima Dona.
If you're looking for something to cheer you up before a Saturday night out, it doesn't get much better than this, so let yourself be pulled by the power of Magneto.
[Released by Pop Boomerang 2006]