Different strands of musical expressions were intertwined during the punk rock explosion in London's mid-'70s, resulting in a mix that became a new distinct high impact style – often exemplified by band as The Sex Pistols and The Clash. One of these strands woven into in the punk rock tapestry was reggae, which was already present in Britain at that time – much thanks to the existence of a well-defined West Indian immigrant population and to the output from Chris Blackwell's Island Records. But bringing reggae into the musical mix that helped to define punk rock would probably not have been realized without the rather unsung maverick and pioneer Don Letts.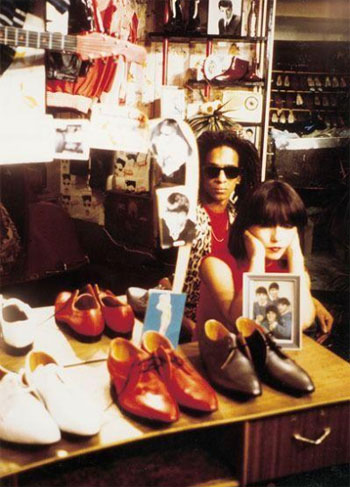 First career step as a clothing shop owner (Acme Attractions) not far away from SEX (Malcolm McLaren's and Vivienne Westwood's punk garment boutique), was not enough to fill Don Letts' calendar. He also started to DJ at punk rock venues as the newly opened Roxy Club and played what he knew best; modern variants (that is: hardcore dub reggae) of what poured out of the sound systems he grew up with in Brixton, London. This exposure, parallel to the one given by the loudspeakers in Acme Attractions, helped to introduce reggae to many new born punks in London, as did the attention of the charged racial upheaval of the 1976 Notting Hill Carnival riots.
Even though punk and reggae are far away from each other musically and furthermore they have asymmetrical mutual influence, Don Letts argue in an interview that one important aspect is common for them:
"…punk rock music within the reggae circles didn't mean diddly-squat, what they liked about it was the attitude, and the whole anti-establishment vibe… What reggae got from punk rock was exposure, and that's kind of all it needed because once it got exposure the brothers did the rest. What punk got out of reggae is kind of obvious – the basslines."
Besides being a major influencer, Don Letts also began to document the punk rock scene audio visually by shooting it with a Super 8 film camera according to the Do It Yourself ethics of punk. The Punk Rock Movie, 1978 was the first in a line of documentaries with that particular theme in focus; the Grammy awarded The Clash: Westway to the World [2000] and Punk Attitude [2005], and a bunch of other highly recommended movies.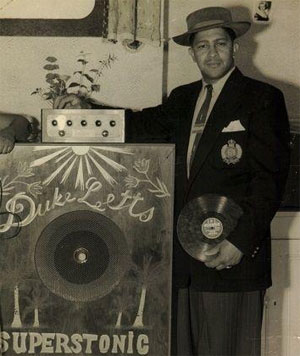 Letts' close ties with The Clash moreover led him to direct a number of their music videos, such as London Calling (1979) and to form Big Audio Dynamite with Mick Jones in 1984. Back On The Chain Gang by The Pretenders (1982) and Everyday I Write The Book by Elvis Costello and the Attractions (1983) are other well-known songs that Don Letts made music videos to at that time.
From the mid-'80s and on, he has restlessly pursued new avenues of expressing himself in different manners, always with the DIY principles in mind and the green-yellow-red combination as the point of departure. As the progressive person he is, he constantly seems to look forward, meaning that the future always is more important than the past for him. But if we nevertheless insist on looking back at Don Letts' career it is very hard to overlook the fact that he played an instrumental role by catalyzing the evolution of the London punk scene. Furthermore, he also framed the legacy of punk rock by finding the sub cultural gaps, gluing them together and sharing the testimony with posterity.
If you want to know more about Don Letts, there is a documentary, Superstonic Sound: The Rebel Dread [2010], and an autobiography Culture Clash: Dread Meets Punk Rockers [2008] – that is, by the way, shamefully expensive nowadays (can we have a second edition, please?). Waiting for that to happen, Don Letts sums it up really nice in this five-minute video or while he browses through John Peel's record collection in Record Box. Keep yourself posted with what is going on in the world of Don Letts by his website.