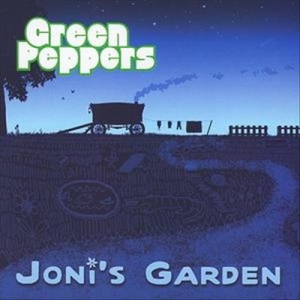 The Green Peppers is actually the ex-(and hopefully one in the making too) Superstar, as well as ex-Soup Dragon, Jim McCulloch, letting loose some of the most beautiful melodies that he seemed to be accumulating over his years being a sideman on the Glasgow pop scene.
Though it is basically a one man band effort, the contribution of fellow soulmates such as other "superstars" Alan Huchinson and Joe McAlinden, the Pearlfisher David Scott or Isobel Campbell, is more than significant.
While reviewing Glasgow artists, it's almost impossible not to mention the presence of the recognizable Scottish feel, which is here most audible in a couple of tunes such as Anything Goes, best described elsewhere as the "unplugged Teenage Fanclub", or the plain pop brilliance of I Get It!.
Even though the production throughout the album remains within the stripped-down acoustic arrangements, Jim manages to wonder from genre to genre with the same competence, starting with the fragile Neil Young-ish folky pop of the title tune or It's Nothing, or the melancholic, in a kinda Nick Drake-like way, If I Gave It All Away, through the jazzy Green, which is like Weller at his gentlest, to the almost medieval sounding chamber pop of The Sun And Moon And Stars, with some distant "shades of" Monkees.
The album closer Time Machine is an appropriately titled piece of popsike that is sure to take you back a coupla decades, while leaving you hypnotized with its dreamy CSN-harmonies.
So, now that the gates of Joni's Garden are wide open, come and pick up the sweetest "pepper" of them all!
[Released by Neon Tetra 2004]