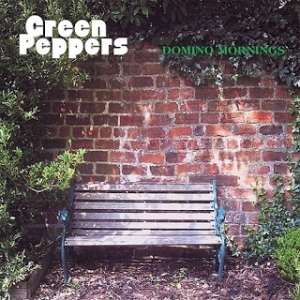 One of the original BMX Riders, a Soup Dragon fighter, a Superstar that never was, and now a Green Pepper of an extraordinary taste. It's all Glaswegian Jim McCulloch, and he's back with the sophomore effort of his latest project.
Unlike 2005's Joni's Garden (reviewed elsewhere on these pages), the full band line up turns up on more than half of the record, with some of the names "joining him" being well known to a dedicated follower of the Scottish scene (another Superstar Alan Hutchinson, ex-'Fanclub member Paul Quinn, ex-main Cosmic Rough Rider Daniel Wylie, Isobel Campbell …)
The advantage of all of them being around, is exploited to an extreme throughout the upbeat opener Shabby Horses, with glockenspiel, slide guitar and cello sounding as if none of them would've sounded that great without the others.
As soon as you think that he chose the best one to open with, in comes the Zombie-heaven of American Tan, with just the right amount of 'Spoonful-ish good time to it, followed by Honest Injun, which might easily pass for an unreleased Harrison contribution to the Traveling Wilburys.
Another highlight comes soon enough, by way of a '66/'67 Kinky gem Stepping On The Cracks, and sure enough, no decent album from Glasgow can come without its own 'Fanclub membership card that is bound to take you way up to the Big Star; however Deep South it may be.
Let's hope Jim uses his one to become one as well.
[Released by Neon Tetra 2007]