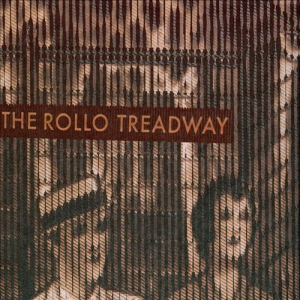 '65/'66 Beatlism of a song, McGuinn-like 12-string jangle, Bluntstone-d vocals, Left Banke-ish string arrangement, Beach Boys-like harmonies … and all of this within a single song, mixed up not unlike it's being done by the Israeli soulmates, Rockfour. It's the opening Kidnapped, being quite suggestive of what's on offer here.
It's a crying shame that a band that manages to be more creative in one tune than the complete roster of bands you're about to find on any Top10 list, is doomed to a self-release, which is just as doomed to obscurity. Masterminded by David Sandholm, the album's conceived as a musical concept about kids being kidnapped, perceived from both sides of the same coin. However dark it may seem, the story is told in a most beautiful way.
The closest reference may be the already mentioned Zombie, Colin Bluntstone, fronting different bands behind him. Let's start with an overload of Pet Sounds by the contemporary way of Wondermints (Rua Gararu 188, Coast's Clear), amongst a whole bunch of imaginary Odessey & Oracle outtakes (Friday's Child, The Children Of Table, She's Got Me) going slightlydelic, with an occasional fuzztone waking you up from the hazy state that you'll be sinking into.
For Dear Mr. Doe, it's the '67 Kinks lined up behind Colin, while the Notorious-era Byrds take over on Charlie, before the Vaudevillian toytown popsike sound of All Head Turn. I've just realized myself, so in case you're interested, they're named after Buster Keaton's character in the 1924 movie The Navigator.
[Self Released/2007]