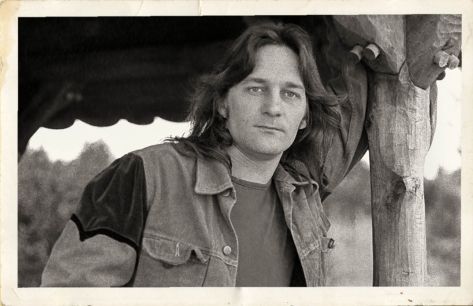 A cache of publisher's demos from the period leading up to Gene's return as a solo act with his self-titled album were recently found. The story goes the album was to be called White Light, but the graphic text for the title fell off the artwork somewhere between the layout board and the color separator and no one noticed. Versions of six of the nine songs found on the official 1971 album are here, plus those of two of the five bonus tracks on the 2002 CD release. The sound is just Gene's voice, a mostly strummed acoustic guitar and mouth harp. It's as stark as can be, even though there's a slight bit of vocal remove / muffledness, most likely due to the quality of the mic used. You can close your eyes and imagine being in some mythical 30' x 16' hole in the wall coffee house way back in the day, like for instance, the 2nd Fret here in Philly.
Though John Einarson's booklet notes imply this period of time was some of Clark's happiest, the overall mood of this collection seems to be melancholy. Clark's stark presence and honesty here are seductive, while the melodies are simple yet compelling.
The ostensible title track of the original album, here the lead off cut, is found in a longer form – due a bit to an extended intro and seemingly slightly slower. Still it retains its sense of cantering onward, with intriguing choruses, mostly wordless, composed of his harmonica leads over the rhythm of his guitar. It also one of the two songs here that show the enduring impression Dylan had made on Clark, here in his vocal phrasing and mouth harp playing. On the previously unreleased Please Mr. Freud those aspects are even more overt and are melded to a decidedly Dylan like song structure and non-linear lyrics. Cut 2, this collection's title track, is a lovely ballad, soft in voice and gently rolling. Following is For No One, another gentle ballad featuring a high vocal that most reminds me of his earliest Byrds material though bookended by long instrumental sections that feature the only finger-picking found amongst this collection.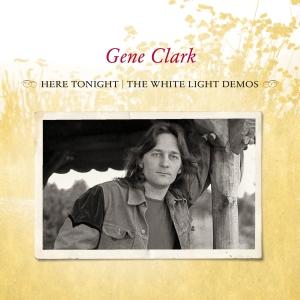 This version of Opening Day, one of the 2002 bonus tracks, comes in at over a minute longer, mostly due to the extended harmonica break in the middle. With Tomorrow is less than half the released version's length, missing the instrumental intro and second verse, thus barely a minute long. A similarly terse number is the previously unreleased Jimmy Christ, an intriguing, slightly abstruse tale. One could say the same thing of the inner life of Gene Clark. But with this collection another chapter might have been uncovered.