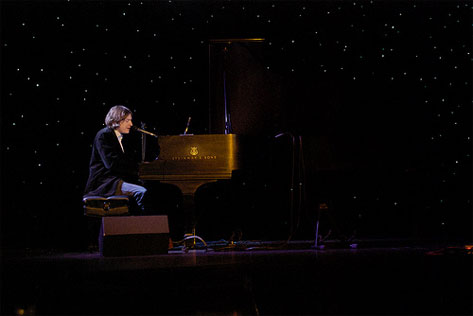 Gavin Guss – Mercury Mine [Obsolete Media/2010]
It's been a baker's dozen of years since Tube Top's one and only album, Three Minute Hercules, came out. While one of the two singer-songwriters of that band, Brian Naubert, was a bit familiar from Pop Sickle and subsequently Ruston Mire, Mr. Guss has pretty much remained a mystery to me as the day 13 years ago I got the "Love Germ" single in the post. A year later a Christmas EP landed in the same post box from a band called the Tycoons. A bit like a down-market Grays, they were a conglomeration of Mr. Guss, Chris Ballew, from the Presidents of the United States of America, and, as I said at the time, "the missing Hurley brother from the Gigolo Aunts, Phil." Since then I had lost track of Mr. Guss, though my fondness for the Tube Top album would get expressed on the odd occasion ever since. And it happened that just the other week I had worked my way up to that album in the Great Cataloging Project (Hazard Insurance takes a lot more than just money out of you) and found that this debut solo album had just been released to the world.
It is a self-released, 12-track assemblage of recordings from over a period of years. Mr. Guss plays many of the instruments on the various songs, except for, usually, drums/percussion. There is a certain understatedness to much of the recordings and a commensurate concision at play (2/3 of the cuts come in in under three-minutes). Two of the numbers are unreleased recordings by the aforementioned Tycoons. One of the drummers who contributes to other songs is Brian Young, of Posies/Fountains of Wayne fame, but here keeps a much lighter touch than he's demonstrated before. All the preceding considered, this album has a nice coherence. The songs are full of savory melodies, clean instrumentation and succulent backing harmonies. Offhandedly you could say there's a Beatles–esqueness (circa Abbey Road) to the songs, along paths similar to Matthew Sweet (non-synth periods), the Posies, and Bag O Shells (aka Paul Chastain).
The lead off cut, "X" ("X as in used to be mine"), one of the Tycoons' numbers, rolls along at a mid-tempo, cross-cutting bare instrumentation highlighted by a gentle, crystalline acoustic guitar and a similarly unadorned, pining vocal, with a kind of shuffling indie-rock, all encircled with the softest layers of harmonies; which hit their apex with the velveteen ones in the runout. The other Tycoons' number is "Lifeboat." Putting forth a more nasal timbre Mr. Guss's voice most resembles Messrs. Sweet and Chastain here. A magically flowing two-and-a-half minutes of pop-rock perfection. The song courses along, revolving around a sharp 4/4 beat with his voice taking a sinuous path, the guitar helping along the beat, while the drummer introduces ornamental tom fills. The break is filled with what sounds like a duet between piano and faux-harpsichord; while on the other side the harmonies jump to the fore, first in the wordless transition, then in the chorus, particularly in answer, and, finally, isolated as a kind of round to end it all.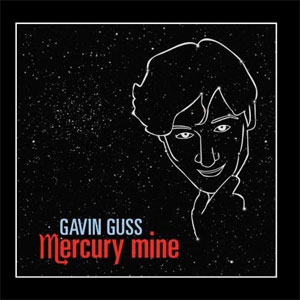 Another lovely number is the mid-tempo ballad "Oasis." It features a floating melody carried ever so lightly by Mr. Guss's vocal and two Harrisonesque guitar solos – by two different guitarists: intro courtesy of Phil Hurley and break by Dave Mortenson (Happy Stars). A bit more rueful, yet a bit peppier is "Bud." A catchy, straightforward pop-rocker with some organ coloring and a melodica (?) solo. The following, "Henry's Birthday," is a complete one-man-band concoction, this time with a roller rink organ: a delicious, little, two-minute morsel.
I do find some of the slower tempo numbers a bit less enthralling. They seem to me to drag a bit, whether they are two or three minutes long. I think it's because their paths are a bit too straight and their dynamics reside in a tighter range. But this is a Winter album, when some days seem like they drag on and on. Yet always there is his pleasing croon.
David M. Snyder