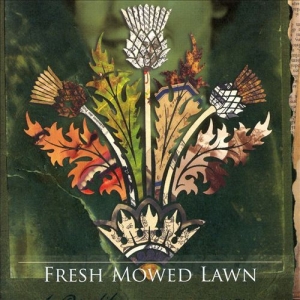 It's been six years now since the eclipse of "sun" has been lasting, and "here comes the sun" (pun intended and just impossible to resist) once again, or if not the whole half, then at least one sixth of it.
The Sun Sawed in ½'s main songwriter and guitarist Tim Rose delivers an album five years in the making, during his time in Europe, continuing the band's slightlydelic, hook-heavy power-pop sound.
The mellotron-ized opening Beatlism of Watching The World Turn Slowly pours right into the Costello-through-Jellyfish-reminiscent From This Day Forward, being a template as good as any for most of the album as heard in Wish It All Away, Curded Wheys or Dear Miss Everywhere.
With different kinds of flourishings thrown in occasionally, such as the Zombified jazzy verses of All The Rage, a loungey Bacharachian arrangement here and there, a moodier-than-usual but still Beatlenough feel of Once Upon A Summer, or "steeling" away with a touch of country even, in the otherwise just as pop-laden She Loves Me (She Loves You Not).
A most welcome comeback! Now let's all wait for the rest of the "half" to come out.
[Released by Not Lame 2006]