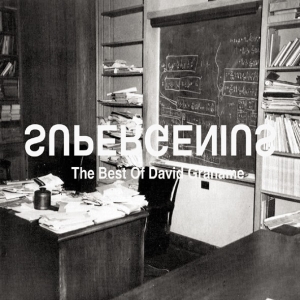 Updating the melodic ways of pop luminaries such as Paul McCartney and his staples, Emitt Rhodes and Pete Ham, as well as predating the craft of contemporary songsmiths as Brendan Benson or Bart Davenport, it's about time for the whole world to dig deeper into the "supergenious" of David Grahame's essentially indie legacy.
Naming some of his albums like Beatle School Graduate, Class Of '70 or Emitt Road, he always wore his influences on his slevees, never trying to hide the "road" nor the "class" he is coming from, still making it all sound original enough.
Of course, there's a whole kaleidoscopic soundscape of all things pop, like the Chil-toned power-pop of Steady Thing, Eric Carmen-through-Kyle-Vincent-sounding We're Past All That, the 12-stringed folk rocking jangle, paired with mid'60s Beatlisms of Left At The Right Time and Out Of This World.
But still, the best ones seem to be those with the most usual references, which he manages to pull off quite easily, with the "Macca-through-_______" being the common denominator, where you should add either Fountains of Wayne (Each First Kiss), Badfinger (Song Equals House, No Light), or most usually Emith Rhodes (Things That Might've Been, Teenager In Love (Part Two), Emotions Running Wild, A Love You Never Had).
Of course, it's no surprise neither, that occasionally you feel like listening to some of Paul's own unreleased stuff that he's never wrote, be it the "white" folky feel of Album and Mary Always Knows, or some of the best post-Beatle-impersonations such as Whirlpool, Milk Carton Ad, What Everyone Should Know or the jazzy popsike of The Loneliest Boy.
The often witty lyrical content is just as worth the attention, with some of the examples being David's attempt at writing the Perfect Pop Song, where he's concluding that "John's dead, George has cancer, Paul's too old and Ringo's no answer", or him thanking "Mr Big for showing him around the world and how it goes, and giving him a chance to speak about a girl", with the Grahame-cowritten early'90s hit To Be With You (Song Equals House). Another, and in this case musical, self-tribute can be heard in the just as great, and very To Be With You-reminiscent, On Your Way Out.
Though he says himself that this might be the last of his contributions to the pop world, there will always be more than enough to discover, even if you've already heard it all … though I'm pretty sure you haven't.
[Released by Wizzard in Vinyl 2005]