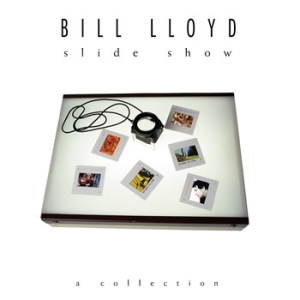 – Selected tracks 1984-2004 –
Never over exposed, but ever-present on the international pop scene, Bill Lloyd's 20-year (and still running!) career spawned a handful of genre defining examples of (power) pop/Americana.
What he's the best at, is the trademark 12-string-laden and harmony-drenched folk rocking jangle, be it the electrified (Back To Even or Lisa Anne) or more acoustic based (Cool And Gone, For The Longest Time) take on the same matter, with the most appropriately titled I Went Electric, glueing it all together.
Actually, it comes as no surprise at all that Sal Valentino of The Beau Brummels, one of the folk-rocking kings himself, covers For The Longest Time on his brand new released solo album (see review elsewhere on these pages).
Sometimes, Bill tends to revisit the "country roads" that he used to walk with Foster & Lloyd, as evidenced with In A Perfect World, but otherwise, besides the above mentioned, it's just plain Jellyfishin' pop perfection (Sweet Virginia, Dial Nine) or an occasional slightlydelic Beatlism (Dr. Robert's Second Opinion, Ring Around The Moon), while in the same context, he seems to "come together" with just a tad heavier sounding Turn Me On Dead Man.
Aside the music itself, considering the ever-changing studio line-ups, Bill Lloyd's recorded legacy reminds of a congregation of power-pop big heads.
[Released by Wizzard In Vinyl 2005]