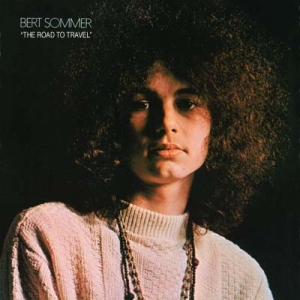 There's quite a few references to be used to promote this first ever CD re-release of this stunning 1968 album, by a guy who will be considered an unknown by most, which is exactly what he happens to be, making another perfect template for those "shoulda-been" rock'n'roll stories.
Some of the references that might capture the attention of an average music fan, would be Bert's "only unknown Woodstock festival participant" title, or his appearance on the first run of Hair on Broadway, but what might tickle the mind of a bit more dedicated record geek, is Bert's involvement with one of The Left Banke's singles, and even more so, with Michael Brown's post-Left Banke project, Montage, or Leslie West's pre-Mountain "climb" with The Vagrants.
Whichever of the above mentioned profiles suits you the best, just one listen to this record makes it clear that it's the exceptional songwriting, along with Al Giorgoni's kaleidoscopic arrangements, that make this what they call a mindblower of an album!
The Zombified opener And When It's Over is nothing less than a classic of the baroqe'n'roll subgenre, along with the more folk-rocking oriented orchestrations of Hold The Light and Brink Of Death.
In She's Just A Girl he gets somewhat jazzy in a wast-coast-ish way, and the title song and Jennifer is an acid-folk pair as predefined by Donovan, or in a more commercial way by Cat Stevens, while She's Gone is another piece of baroque-pop, recalling some of Mr. Leitch's cheerier moods.
On an even more upbeat side of things, Things Aren't Going My Way is a hip Turtle-sounding piece of sunshiny-pop, and he lets it loose a bit with the rawkier folky vibes of Tonight Together and A Simple Man.
A road to travel… indeed !
[Released by Rev-Ola 2006]