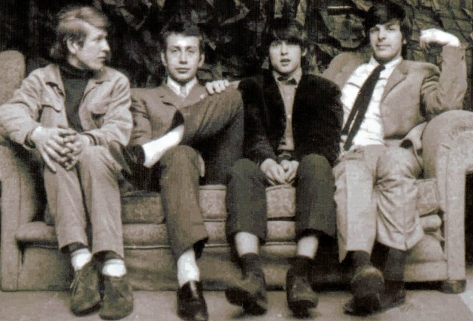 For nearly 40 years this fascinating document of Dutch garage and psychedelic beat music has lain in the shadows just waiting to be discovered. Grey Past have issued a few highly rewarding spins in the last few years: the complete recordings of NV Groep '65; and two magnificent glimpses into eastern-style beat sounds with the compilations Turkish Delights and Steam Kodok.
Now they've seized the opportunity to bring to our ears The Heatwave's vintage material. Rich and broad in colour and scope, and incorporating a more pop-orientated vision than that of their hometown rivals, the lysergically-enhanced bunch of freaks known as The Zipps: Vocalist Jan Bek would also go on to star in both groups for a period too.
With its cool pace and freaky fuzz excursions, Girl, I've Got Everything and Maid, What Do You Do About It kick off the LP in great style, laying down the template for much of what's to follow. Maid… which also featured on The Heatwave EP – as a taster for this LP – is especially haunting in it's execution and with its '…and you'll sigh, and you'll cry, all the more' refrain has you reaching for the needle to start the track again.
Like many groups operating from that mid to late '60s timespan in Europe, they began life a few years earlier as The Delvins, and once they were done with being a Shadows-style instro combo, they looked to the hip mod noise played out by The Kinks – and nearer home, The Motions and The Golden Ear-rings – to forge their own identity in the already overcrowded Dutch beat group arena.
In 1967, in their new guise as The Heatwave, they voraciously soaked up all the influences from the tidal wave of sounds wafting across the Atlantic, assimilating much of this in their loose-limbed yet tidy ensemble playing. Their finest outing in this humble listener's mind – and certainly up there with a welter of the global garage greats, is Said Before, It Couldn't Happen To Me.
This has a surging rhythmic quality, relentless bounce and an almost fierce urgency in the vocal, bringing to mind a rock'n'roll combo playing all night in the garage, fronted by, say a teenage Neil Young, or Golliwogs-era John Fogerty. Yeah, that good!
Woman, Can You Shake would also fit into this bracket albeit in a less garage-punk vein. A few selections, such as She Ran and I've Got It Made have an odd, almost unfinished feel, that demand more attention. Out In The Jet Stream (Tell Me Where The Action Is), is one of the set's most lyrically intriguing, and vocally excellent cuts. I Know That She's Mine and I Can Prove You Wrong are both incisive rockers, steaming along with more than a smidgeon of attitude.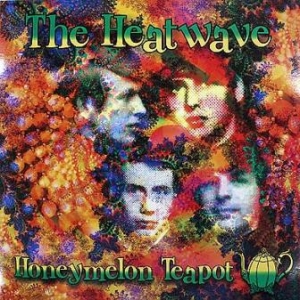 After repeated spins it becomes clear that one of the LPs greatest strengths lies in the sound and execution of the lead guitar lines, courtesy of one Janco Barut, who was also responsible for the majority of the group's songwriting.
This Honeymelon Teapot LP sure is quite a buzz, and comes attractively attired in a lavish gatefold sleeve design positively alive with paisley-fied colour. A lost-but-thankfully-found psych-beat classic that will have legendary status in the coming years.
[Released by Grey Past 2006]