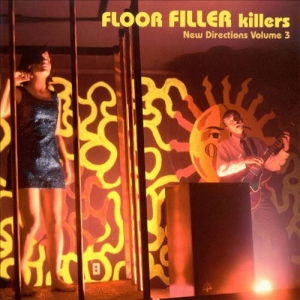 – New Directions Volume 3 –
I must admit that I've never laid my hand (or ear for that matter) on any of the Past & Present comps, and now after hearing this one, I realize that I should have, and I also realize that they would've occupied a big part of my own "past and present", had I gotten hold of 'em before.
Generally, the album's '66-'69 UK soundscape is perfectly described by it's very title, keeping you on your feet throughout the whole set, be it the freakbeat, powered up with some groovy organ-isation and fuzzy guitars (Gavin Hamilton, Ian & The Zodiacs …) and some horn-y sections (The Moving Finger, Gene Latter, the London based Australians The Groop, of which the latter starts out pretty freaky but turns into an almost bubblegummy type), or the Americanized heavy blue-eyed soul stomp in the vein of The Electric Flag or Blood. Sweat & Tears (Neil Christian, Mike Chapman fronted Tangerine Peel …).
Some more mutations of the above genres, come with Winston G's Small Faced-Action, the Equal-y soulful and also bubblegummy sounding Quotations (featuring the ex-Big Three/Merseybeats bassist Johnny Gustafson) and the harmony fueled closing pair of power-popsike, delivered by The Kool and Bill Wyman's protégées The End. Even when things slow down a bit, they will still keep you moving with Guy Darrell's "troglodyte" styled psych and Jerry Martin's straight Merseybeat.
I'm not sure why this re-issue series starts with the third volume, but as long as they sound like this, just keep 'em comin', in whatever order!
[Released by Radioactive 2004]