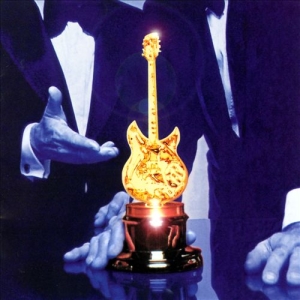 Elsewhere on these pages, you could've read about The Winnery's demo album, which now comes in an expanded version, with the gorgeous re-recordings of the demo versions and also including a bunch of new ones…
As they've already made it clear, this one's waaaaaaaay behind it's time ….. of course, I mean it as a compliment, cuz what you're about to hear is the recycling of the times gone by, in the most delicious way.
If you feel like BEATing the hell outta Mersey, try the usual, but oh so effective, jangly-12-string- against-the-three-part-harmonies formula of Messages Inside and It's Up To You which could've come right out of the early Macca/Lennon songbook, just like the powered up Your Smile For Me, or I'll Be Waiting For You which could've taken Gerry & The Pacemakers right to the top, for the fourth time in a row, had it been chosen instead of I'm The One.
Moving along the time line, there's some more universal mid sixteez pop in It Must Be…, an imaginary Revolver-outtake Every Day, Little Dark Cloud, which is like Lennon getting moody while he's "only sleeping" and if you have ever wondered how would've The Beatles sounded like in '64 while playing some of their '67 stuff, In My Garden is as close as it can get.
While we're still at it, there's also an acoustic McCartney-ish ballad, called This Special Night and in the similar vein, another acoustic thingy, Even More Than Myself, which is actually a short harmony-heavy miniature, that you just can't ignore while listening to the lyrics going "She owes me my records, I owe her my soul".
Besides all these vintage sounds, The Winnerys sure know a thing or two about "the knack" and how to get it, and the proof will make you Tremble, Breaking The Ice and Heavy Beats are another pair skinny-tied power-pop genre defining classics and I'm Alone is a pop jewel that I could swear it's been written by an ex-Wondermint-now-Chewy Marble, Brian Kassan.
You'll even hear some good-timey pub rock about The Guy With Two Houses, and the perfect summer single The Magical Wonder, is the one that features the battle between the past and today, in a kinda "dodgy" way.
I haven't mentioned that The Winnerys come from Madrid because it shouldn't be the topic here. If there is some justice in the music world today, their fame will be international-bound, so you won't have to worry about their origin.
[Released by Rock Indiana 2003]