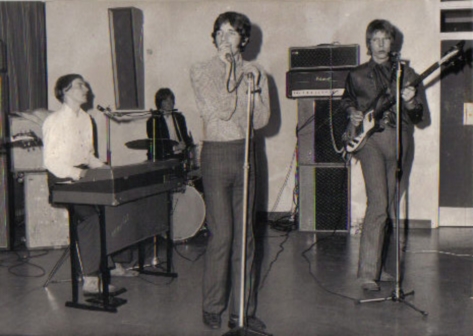 It was about time for committing this kinda "syn".
The first ever collection by the technicolor modsters, comes in the grooviest of packages, containing of course, both of their '67 Deram singles and quite a bit more, spread over two CDs.
A bit upside-down chronologically, the first CD ends with the pre-Syn band The Selfs, featuring the acetate transfers of the not really convincing cover of Can't Explain and the usual mid'60s beat-en r'n'b original Love You.
The first actual Syn recording from around mid'65, Merry-go-round, written by then-manager Paul Korda, is a superb piece of raw garage beat, with a slight resemblance to the Liverpool's Cryin' Shames' '66 tune Come On Back, both featuring super groovy (different) bass lines.
Which is followed by a bit scruffy sounding rehearsal tape of The Gangster Opera, but it still can't spoil the fun of hearing the development of one of the pioneering attempts of what was yet to be called pop/rock opera.
If you're already reading this, I suppose that the two of the most authentic freakbeat genre items, Grounded and 14 Hour Technicolor dream, that graced the b-sides of the their singles, need no introduction here, though the whimsy Who-ish "creations" of the "sunny" sides Created By Clive and Flowerman, cannot be underestimated.
Of the other unreleased stuff, The Last Performance Of The Royal Regimental, Very Victorious And Valiant Band might be the toontown Britsike classic that never was, while Mr.White's White Flying Machine isn't that far from it, though it might sound just a bit out of the concept, with the female guest vocalist Ayshea, taking it on a West Coast-ish "Airplane" flight.
Even with the brand new recording of another mini opera that originates from the '60s (played at the Windsor Jazz Festival in 1967), called Illusions, they somehow manage not to lose the flowery '67 charm, while still sounding not just contemporary, but almost futuristic, maybe more in accordance with the taste of a Yes fan.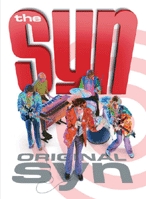 Besides the above mentioned track, the rest of the second CD is filled with Chris Squire's and Steve Nardelli's amusing recollections about their daze of Syn.
One of the objections, might be on the account of the content of the otherwise great looking booklet, because of it's lack of info on the unreleased material, regarding the (not necessarily exact) recording dates, or maybe something about the guest vocalists like Ayshea and one Danny Ward, featured on The Last Performance…
But, considering that this is the first time that The Syn legacy is being gathered at one place, all is forgiven!!!
[Released YesServices 2004]