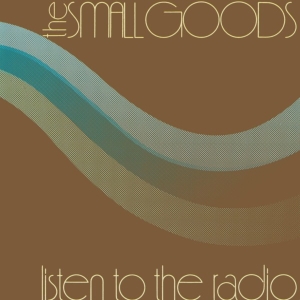 The Intro that opens The Smallgoods' debut longplayer, is actually a real song, taking us on a Brit-influenced (post)shoegazing tour (which I mean as a good thing, since it recalls the genre's greatest moments).
Before they really start providing the "goods", that aren't that "small" at all, even though the first thing that springs to mind after hearing the following Get Up, is rather "small"… "faces" that is, and their post-mod, cockney-ish tales about "Rene taking a walk through the Itchycoo park on a lazy Sunday afternoon".
The mentioned concept continues with another, this time Good Afternoon, which is a Blur-y view of the Kinky "modern life rubbish". Baby Grand and Travesty (complete with an appropriate title) continue with the Davies-like hit-on-the-Brit, while Abraham Lincoln, though the title doesn't suggest so, sounds kinda like Blur-doing-Lennon.
Besides the Oz-Britishness, there's also a coupla "universal" things, like the summerish happy-go-lucky jangle of Capricorn or the groovy Enough Said which is sure to make you move, making this an album that begs to be "listened to on the radio"!
[Released by Half A Cow 2003]