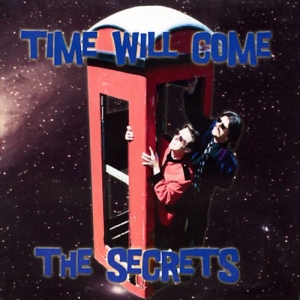 This is an ultimate collector's item!
As it's appropriately shown on the cover, The Secrets carry us through the secrets of down-under time-traveling, along the contemporary sounding vintage tunes and vintage sounding contemporary tunes as well as some out of time classics.
Lead by Peter Rechter, an unsung pop super-hero, they started life on the new waves of the eighties' skinny tied power pop, released an EP and disappeared into obscurity. Now Peter is back with an overview of his entire career re-visiting some of his '60s/'80s memories and a couple brand new ear candies.
In my personal opinion, the original sixteez versions of the Peter & The Silhouettes' "easybeat" of Claudette Jones and The Tol-Puddle Martyrs' popsyke Time Will Come are simply unbeatable, but what makes this album more than worthwhile are Rechter's nuggets like I'm Not Cryin' or Think About The Boy that can be "squeezed" into any of the '80s pop LP masterpieces or the Lowe-ish interpretation of the Mercey-wet country of All The Way.
It was about time these secrets to be unveiled!
[Released by Secret Deal 2001]