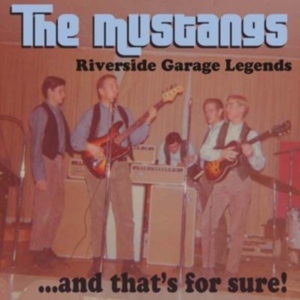 Even though most of their recorded output consists of more or less usual (but often pretty cool) cover versions, the couple of originals they managed to churn out during their short time span, makes The Mustangs great to see being "back from the grave" … and that's for sure!
The buzz created by the fuzz of their only 1965 single That's For Sure was enough to cement their name in the mynds of garage heads all over the world, but as it happens, there seems to be at least one more that deserves at least the same treatment, which is the mod-ish dance floor stomper, with a dash of blue-eyed soul to it, called Did You Ever Get The Feelin', while Never Fall In Love Again is another piece of garage punk teen rebellion.
Besides all the rage, being a perfect fit to the name, The Mustangs also had a softer side, which they got along with pretty fine too. Since I Met You is a classic Merseybeat ballad with tight Everlies-like harmonies, while the one called Cherrie, though being halfway there already, seems as if it cries for a full-blown Spector-ization.
Whichever mid'60s sub-genre you might prefer, riding these Mustangs will take you where it's at … and that's for sure!
[Released by UT Records 2006]