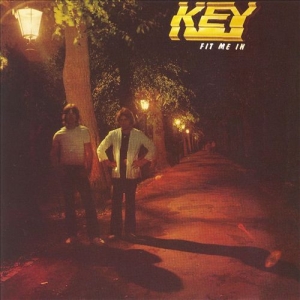 Following the steps of pretty recent re-releases of similarly conceived '70s albums by like-minded Beatlemanics such as Rocking Horse, Liverpool Echo, Klaatu or The Flame (all reviewed elsewhere on these pages), this one comes from the time (1978) when the conventional world was pretty much fed up with the more or less FABulous sounds of E.L.O. and decided to "throw away the key".
Masterminded by a German gay called Volker Langefeld, with a little help of his English friend Alan Warran, the hole that the album tends to fit in, seems to be the one in the back of Sgt. Macca's mind, which it manages to do right from it's very start, with The Farmer And The Fisherman "fixing a hole" for an almost perfect fit. With the standard being set up right away, the rest of the content doesn't seem to deviate too much.
The ones that kind of stick out to these ears, are Lazy Bird, an acoustic jazzy little White Album kind of ditty, or Old Fashioned Boogie, being just as jazzy, in a hilariously funny Dixieland way. Pretty Little Star sticks to the happy-go-lucky vibe, with an additional baroque "pepper-ing", while the pair of That Game and Western People veers towards the vaudeville-ian mood, still under the command of Sgt. Pepper.
Among the bonuses, made of non-LP single sides, the pair worth of special mention are Ba Uwa Mare Re, which might pass for an imaginary new-born SMiLE outtake, with Sir Paul taking over the lead vocals again, and Until The Day, the sole Alan Warran written tune, which funnily enough, also happens to be the only Lennonism, by way of mid '60s Merseybeat.
As put in the liners themselves, "it's time to fit The Key into your world"!
[Released by Rev-Ola 2007]