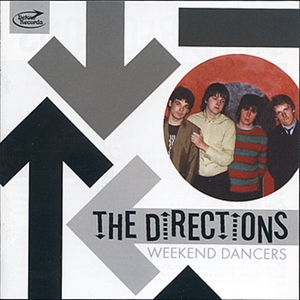 Not that I was aware of the fact, but this is supposed to be one of the long awaited mod-revival re-releases. Considering the latter, I was a bit surprised to be left coldhearted with the several opening cuts, having not much to distance them from the usual "JAMing".
It's only by the time of the sixth, title tune, that the ball starts to roll, or should I say, feet start to move, making it a kind of mod anthem in disguise, which is how it was accepted by the band's loyal Shepherds Bush following too. A couple of more equally cool numbers followed, such as the mid'60s-inspired power-pop pair of ballads Vinny and On The Train To My Girl as well as the sunny side of their only December 1979 single, the autobiographical Three Bands Tonite, sounding like the Manfreds' "She"-through-Jam.
Funnily enough, even though it was disliked by their earliest fans, it was the addition of organ that seem to have shaped up the new songs too, leading them towards an upbeat kind of a blue-eyed pop such as What Goes On, Ellesmere Street which seems to recall Cat Stevens' "first cuts", or Lonely Without You, which could've easily pass for a cover of an unearthed Del Shannon song. The Heart Of The City sees them following The Jam's more mature "cons", while the closer Should Have Known Better takes them back again towards Weller's earliest daze.
Anyway, as I said, I'm not sure if this can be considered as one of the long awaited re-releases, but if mod revival is your kind of thing, there's quite a few pleasant "directions" here for you to follow.
[Released by Detour 2005]