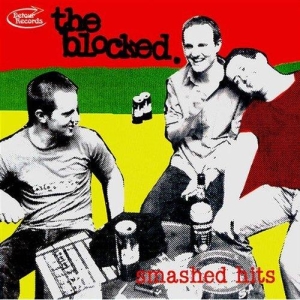 For anyone aware of the mid-to-end sixties mod/pop legacy, the band name such as the above, as well as the album title, should be suggestive enough regarding what to expect from this piece of plastic.
The Blocked are a Welsh band from the early-to-mid nineties, who released only two singles and recorded an album's worth of material which remained unreleased….. until the destiny took a "detour" to make justice for all …… and especially for the mod-flavoured-power-pop fans.
With the new wave-ish vibes throughout the album, considering what's happening on the scene these days, this might be just the perfect time for its release.
About one half of the CD will definitely remind you of such melody freaks like the Buzzcocks or The Undertones, incidentally caught into the new wave/punk buzz, but years later more precisely described as power-pop, here best represented in tracks like Keep Your Hands Off Felicity, Anger From Ulster, Louder Than London …
The rest of it is divided between gorgeously melodic folk rocking jangle like Kid Gloves or Bird In A Cage and other, less noisy, power-pop jewels on their own right, like Don't Let Love Break Your Heart and Summer Loves You, while the closing Flags is actually just a demo recording which, if given a proper treatment, suggests another smashing, rather than "smashed" hit that never was.
As usual, the Detour label is to be blamed for another pop resurrection of sorts, that I'm sure we'd be sorry for had it not happened.
[Released by Detour 2004]