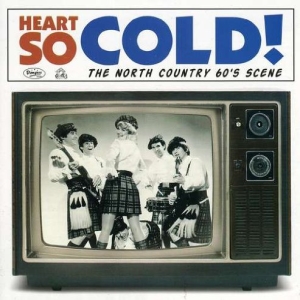 An imaginary battle of the local area bands, with every each of them a winner !!!
While taking some precious time off, from his usual dose of The Yardbirds rave-ups, Will Shade digs out what could be called a pocket history the North Country scene, featuring a couple of neighboring bands with fluctuating line-ups.
The musical development heard throughout the album shows the very same formula that could've probably been applied to most of the American local scenes, starting from the usual summer/beach/spy instros from the beginning of the decade (The Fugitives, The Monterays, The Infernos) and Mike & The Ravens' pre-Beatle-craze pioneering power-pop sounds with the surfy twang'n'British beat marriage (Goodbye To Mary Jane, I've Taken All I Can), already suggesting what was to come.
"Wild" Bill Kennedy & The Twiliters' offer some garagey Mersey splash ((Everybody's Goin' To) Rollerland, The Girl From Liverpool, Mary Lou as well as the very first cover and probably the ultimate version of Shakin' All Over), The Falcons can be heard with the primordial mid-'60s punk essence of I Gotta See Her, and by the time The Thunderbolts hit the stage, the Liverpudlian influence is more than obvious (There Was I, Heart So Cold).
Though many of you will be familiar with some of the material here, it's nice to have them gathered all in one place.
[Released by Dionysus/Baccus Archives 2004]