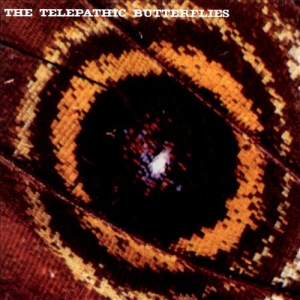 On the moderndaze scene there are really only a few band names as suggestive as this one.
Even before hearing their last year's Rainbow Quartz debut (which was actually an expanded version of the previously self-released 9 Songs) it was more than obvious that you're about to start "floating in a dream, in the psychedelic scene", finding your way through the haze of the late sixties Britsike.
Of course, you'll continue to do so with this one too, it's just that this time the "telepathic journey" sounds even better thanks to the band's own crystal clear, and at the same time kinda row production, not unlike the works of Brendan Lynch on some of the albums by the modfather Weller and his faithful disciples Ocean Colour Scene, giving it an almost live feel.
Also, this time around the 'Butterflies tend to fly a year or two even further into the past, as heard in early Who pop-artistry of the opening Bonhemie, a Townshandian tale about a nerdy misanthropic teenager, then there's also some mid'60s beat that will invade you in the classic British way (The Cutting Elm, Love (Is) For Hire, The Unconfortableness Of Being).
As well as another couple of Britbeat-just-about-to-turn-pcyshedelic ones like Four Leaf Clover, Big Bang! and then slowly MOVEing towards what we're used to with Bangor or Sickly And The Awkward Gene, which is put through a "blury" prism.
Some more Whoish slight quirkiness by way of The Jam, comes with One Calendar Year, Angry Young Man is kinda like Syd at his catchiest and even commercial, while Rescue Mission is like The Beatles harmonizing over The Small Faces backing track in '67, and while I'm at it, besides being the sole author of the songs, Rej Ricard's super groovy bass "plonk" is all over the record.
To some of you it may be of interest to mention another tiny little detail about this album … along with Bronco Bullfrog's´Oak Apple Day, this is THE album of the year so far!
[Released by Rainbow Quartz 2004]