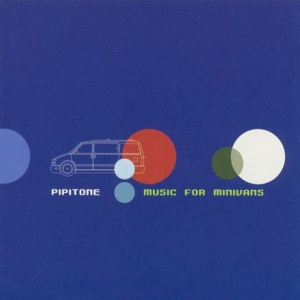 Here we have a straighter, post-Beatles, '60s derived Pop-Rock. Every word is clear and centred, and as the title implies they're usually concerned with the view from a more mature perspective: Bringing Up Baby and 2 Silly Girls, exhibits a & b.
Mainman Nick Pipitone, one time leader of the Milwaukee Sugarsmack (as opposed to the slightly better known bunch of North Carolinians by the same name), has created two handfuls of sweetly melodic tunes in the vein of Marshall Crenshaw but with a bit higher register vocal and more satisfying consistency.
The guitars ring and jangle underneath with just minor efx touches, while the rhythm sections employed support and propel each number with a resolute firmness. And harmonies, lovely harmonies, cascade out of many nooks and crannies.
At four minutes Hissy Fit is the longest number here. But it is one of the truly delectable tunes. It has a fair-sized building intro of picking guitar and then vocal until everyone else bounds in. There's a pretty, light 12-string figure and then harmonies alight until they stretch into the chorus — that little bit at the beginning of the chorus is lifted right out of the Direct Hits' classic Girl At The Bus Stop, though I'm sure there's some antecedent that they're both appropriating from — then some handclaps join in just perfectly.
The aforementioned 2 Silly Girls has a sparkling, quasi-Spectorian keyboard fronted intro. Then it drops down to a tight, chugging rocker that takes the bends firmly bringing those keyboards in and out of sight.
1985 is a piece of nostalgia: high school, the suburbs, pop culture details and girls, or the lack of. It's a relatively sparse mid-tempo ballad, with pseudo-piano and strumming backing. Coloring comes in the guise of an accordion underneath the chorus and some faux-violin picking on top. And just Pipitone's slightly tremulous voice bare and out front all alone. It's a pretty simple tune, but as affecting as any here.
The album ends on the two prime rockers, New Everything and Deadsville. The former is a chugging, coursing tune, with Pipitone throwing in a little self-realized call-and-response and reprises those segments on guitar in the break. Also of note is the bright, pounding keyboard in the chorus. The latter number is a thicker, pounding tune with slashing guitars, a Fun House pseudo-organ and striving, determined vocal, all wrapped up in a trenchant melody.
[Released by Kool Kat 2003]