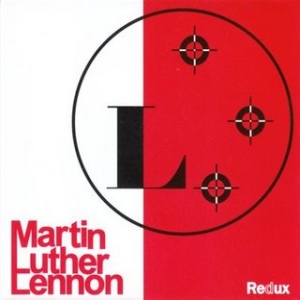 Anyone aware of the L. A. power-pop scene of the last ten years or so must be familiar with the name of Tony Perkins, hiding behind the Martin Luther Lennon monicker, which then again, just cannot leave you indifferent, even if this is the first time you hear about it after all.
The fact that he's also the one who's responsible for the Poptopia-related projects (festivals, Rhino releases …), makes it all the easier to know what to expect from the musical point, which is of course power'n'pop in whichever order, all over the place.
There's nothing revolutionary about it, with most of the content fulfilling the usual power-pop formula, with the couple of them adding an extra hook or twist, to make it special, such as the piano driven opener Only Love, the jangly Happygirl, or the crunchy triple of Nobody I Know, I'm A Little Time Bomb and Wonderful Us.
The first twelve tracks are an overview of MLL's two albums from '97 and '99, with an additional pair of (supposedly) demos, as well as an extra "hidden" track, which happens to be so well hidden that it actually cannot be heard at all, even though it's listed on the CD cover.
[Released by Rock Indiana 2005]