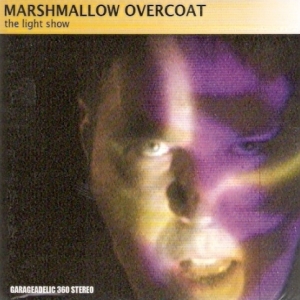 During the band's twenty-something years long career, their founding member Timothy Gassen, the Knight Of Fuzz himself, has been of just as much help to any of the transglobal '60s garage-punk revival bands, as he's been to his own. As much as it was unhip back in the '80s, it's being hyped to death these days, and the 'Overcoat are still sticking to the same old fuzz'n'jangle with an obligatory Farfisa.
Covers of obscure(est) classics of the genre that never were, are no surprise, but Tim doesn't hesitate to pay due respect to THE classics either, so among all the nuggets (and their children), you'll find Love's A House Is Not A Motel, The Byrds' She Don't Care About Time and The Doors' I Looked At You.
With an exclusive bonus of a complete 28-song mp3 live album and a video, this is a nice addition to your Knights Of Fuzz CD-ROM and DVD … which, I take it, as a regular POPISM reader you MUST have!
[Released by Purple Cactus 2008]