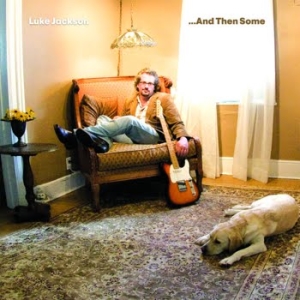 "Why not make an album with my favourite musicians on the planet?" was the question this Londoner and Svenska-pop aficionado asked himself. After years of virtual correspondence with former Beagle / Favorita band member Magnus Börjesson, the two arranged to meet at the Aerosol Grey Machine studio in Malmö.
As a result, along with Christoffer Lundquist (member of Brainpool, producer of Cardigans and Roxette …) in the producer's chair, and his Brainpool band mate Jens Jansson behind the drum kit, the two comes up with what you might file onto your Scandi-shelf, without worrying too much about Luke's origin.
Besides the expected genuinely Swedish sounding power-pop gems (Come Tomorrow, Goodbye London, Half A World Away …), there's also a couple of folky little baroque pop items (A Little Voice, All I Can Do …) orchestrated by none other but Robert Kirby of Nick Drake, Elvis Costello and John Cale fame, to name but a few.
[Released by Popsicle Recordings 2008]