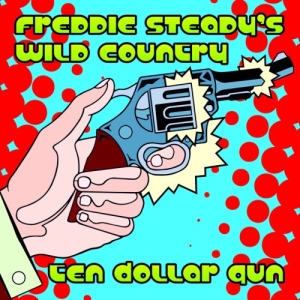 "Nashville touch, a British beat and a Texas feel", as referred to in the press release, all happen to be present throughout most of Freddie Krc's recorded output, but it's mostly the Southern country flavour that this particular project is about.
There's a couple of tracks stuck too deep into what, to my ears, sounds like contemporary mainstream country, but there's also a couple of originals (The Answer (Just Down The Road), South Carolina Blues), as well as covers (They Used To Say Train Time, Black Cowboy Boots) being as close to the legacy of country-rock pioneers such as the latter days Byrds or the 'Burritos as possible.
However, the one where the impact of the mid'60s British Invasion is quite audible, is another cover, of the 'Elevators' You Gotta Take That Girl. Therefore, in spite of all the country roots on offer, I'm sure Freddie had more than one reason to record the album in England, just like his most country influenced one so far, '87's Lucky 7.
[Released by Steady Boy 2008]