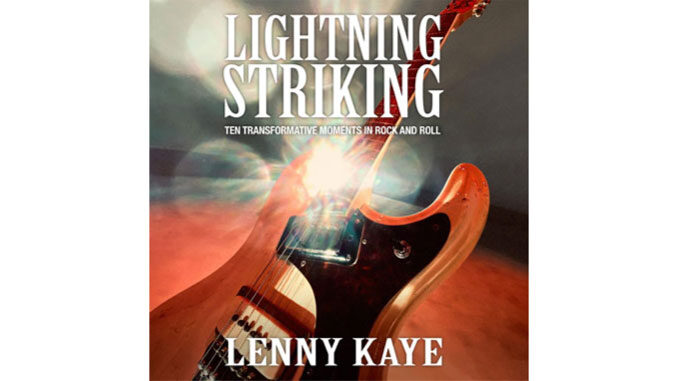 Lenny Kaye is a household name to most of us through his dedicated commitment to music; either on the stage as guitarist with Patti Smith or occupied behind the desk writing articles in many music journals and also books: Rock 100 (1977, together with David Dalton); Waylon: An Autobiography (1996); You Call it Madness: The Sensuous Song of the Croon (2004). He has also put together compilations (foremost the renowned Nuggets [Elektra, 1972] and performed 50 years of production work – from The Sidewinders (s/t, 1972) to Lenny Kaye and The Fleshtones (Lost on Xandu; 7", 2019).
In Lightning Striking, Kaye boils down the quantum jumps in the evolution of Rock and Roll to ten focal points in time and place (each worth 40 pages or so), thereby summarizing his lifelong experience of this type of music which has either been obtained directly as a musician or indirectly as a journalist. Therefore, few (if any), are better suited than Lenny Kaye to write an all-encompassing book such as this one.
His extensive knowledge of the music business goes hand in hand with a rarely seen skill to put the right words to a story. Both these elements are needed and are equally important in making Lightning Striking the true reading pleasure it is.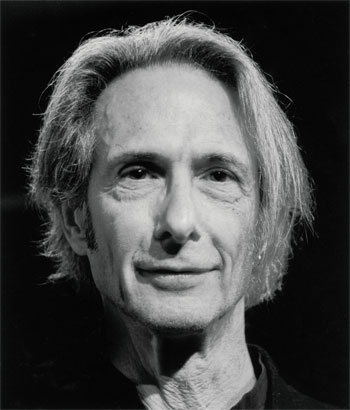 Although Kaye's ten moments should be familiar to all initiated music followers, Lightning Striking does not only serve as an introduction for those who are just starting to get curious about how the grand scheme of Rock and Roll is pieced together. Lightning Striking also has lots of detailed information that caters for the requirements of the most discerning besserwissers.
Typical of Lenny Kaye's attitude is his ability to cross boundaries. Both in terms of genres alongside Rock and Roll – for him it's OK to be a punk and a hippie at the same time –, but this transcendence also includes connections to other artistic expressions, such as film, literature and photography. Music and art therefore seem to merge and build up his idea of what makes the artistic universe tick, resulting in an empathic and inclusive view on what can be considered relevant and worth noting. In addition, this approach tells how the social context is underpinning the development of our current cultural topic.
The resolution of the narrative details varies between the chapters. On the one hand, the picture is painted with the large brush when the chapter on Liverpool 1962 is properly fitted into an international perspective. On the other hand, the chapter on New York 1975 (for obvious reasons) is a tad introvert – nonetheless interesting – because Lenny Kaye's musical career was launched there and then.
Since I am not as all-inclusive as the author, the chapter on Los Angeles 1984/Norway 1993 feels like something of a side track. When Aerosmith and Van Halen are mentioned at the beginning as style-forming bands it makes my attention dwindle a bit (because to me they represent rock rather than Rock and Roll) and I find myself just looking for fun facts in this Spinal Tap/Hair Metal setting. Such as Pat Boone's horrific cover (1997) of Alice Cooper's No More Mr. Nice Guy (1973). The chapter is accepted for the sake of completeness (even though the portrayed Nordic music scene appears to consist of incorrectly programmed sects).
After the flannels had their final say in the ending chapter (Seattle 1991), one gets the impression that Rock and Roll has been stalled for the last thirty years. Hopefully this is not the case. It is probably instead about using a proper time filter when Lightning Striking is to be updated – the dust must settle first before the latest geolocated evolutionary steps in Rock and Roll can be accurately identified. But let us not be naive in this age of globalization. The importance of geography will probably be toned down as cyber technology advances and Rock and Roll will continue to be watered down in the ongoing mainstreaming of popular music.
In any case, if you are only going to read one music book this year, it should be Lightning Striking. A reference book that you can return to many times. That's how good it is.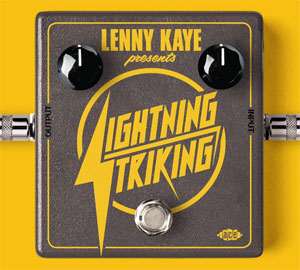 Ace Records released a 2CD to go along with the book: Lenny Kaye Presents Lightning Striking, compiled by Kaye and Alec Palao. Here is my supplemental personal musical selection for that compilation – one song pinned to each chapter:
01. Memphis, 1954. Elvis Presley – Blue Moon of Kentucky
Besserwisser note: One of the few errors in the book is that the sale figure of Sun Records' Elvis Presley contract to RCA was in fact $ 35,000. Not (as stated on page 33) $ 35 million.
02. New Orleans, 1957. Fats Domino – I'm Walking
03. Philadelphia, 1959. Hank Ballard And The Midnighters – The Twist
04. London, 1962. The Beatles – Love Me Do
05. San Francisco, 1967. Blue Cheer – Summertime Blues
06. Detroit, 1969. The Stooges – I Wanna Be Your Dog
07. New York City, 1975. The Ramones – Judy's A Punk (demo)
08. London, 1977. The Clash – 1977 (live)
09. Los Angeles, 1984/Norway 1993. RUN DMC – Walk This Way
10. Seattle, 1991. Mudhoney – Into The Drink