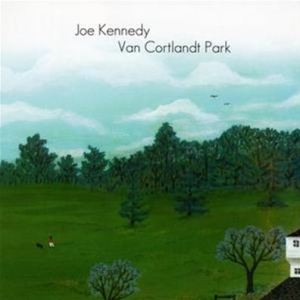 Among the all-Scottish line up of the first bunch of releases on the brand new Neon Tetra label, managed by the ex-Cosmic Rough Rider, Daniel Wylie, there's one tiny little exception, brought in by an American, called Joe Kennedy, mostly (un)known for being a keyboard player for Macy Gray and Pete Yorn.
Joe's contribution to the Neon Tetra roster is nothing that you haven't already heard from whichever of the usual Glasgowian artists, it's just that he delivers it with an additional Americanism.
Right from the very album opening with Sadness, that is in fact sure to make you happy, any of the references that you might hear, is actually audible in almost every other song, be it the jazzy sophistication sometimes reminiscent of the way it was done by Stereolab.
Or the more vintage legacy of the so called "intelligent" popsters such as The Zombies, Burt Bacharach, post-Nazz Todd Rundgren… or the laid back sounding summery lush vibes, initiated by the likes of Roger Nicholls, Curt Boettcher or Brian Wilson, and inherited by The Pearlfishers for instance, all interspersed with different kinds of Moogy soundeffects.
It's kinda hard to point out the favourites, since they seem to be changing from one listening to another, but at the moment, besides the mentioned opener, it must be the following (Pearl)Fishing, as well as the happy-go-lucky So Long Susie or the slightlydelic sounding Remember Me.
According to the albums released so far, Neon Tetra might as well be considered a label that could become something like a perfect companion to Rev-Ola, from the standpoint of contemporary artists.
[Released by Neon Tetra 2005]