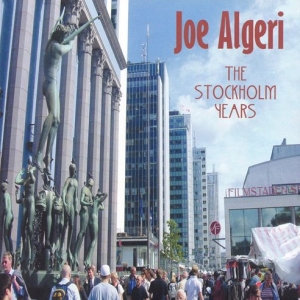 Rounding up his Stockholm Years, this album finds Joe Algeri at some kinda of a meeting point of his Beanstalk and solo stuff.
He "takes off" with the full blown Byrds flight of the 12-stringed folk rocking pair of Break Up In Barcelona and Miss The Train, gathering his old bunch from down under, while Under The Surface and Come On Down take him further down the jangly folky ways, occasionally crossing it with a country road or two, while London Girl is a kind of a laid back attempt at the Kinky sound "preservation".
For the second part of the album, Joe applies Big Star's #1 Record concept, delivering some lovely, stripped down (mostly) acoustic tunes, of which there's also a couple, such as Sugar Rush and (Unofficial) Goodbye, that actually wouldn't sound at all out of place on the mentioned Big Star album's b-side.
And then again, there's some that find him digging a bit deeper into the Americana legacy, making them a perfect companion to Sid Griffin's recent solo album. Making the "full circle", there's also a pair of covers, originally done by two of Joe's vintage soulmates, Gene Clark and Lee Hazlewood (Full Circle and Sugar Town).
Seems like he needed a bit of the Northern chill, to cool down the heat of the Aussie sun, to deliver his best record to date.
[Released by Parasol/Rhythm Barrel 2005]