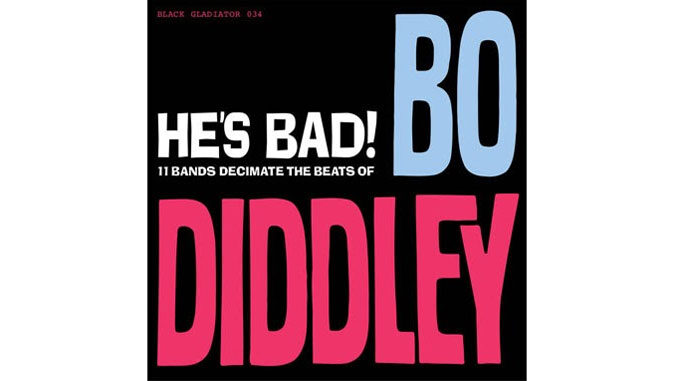 Slovenly Recordings'/Black Gladiator's limited edition box set contains six 7" with Bo Diddley-related material – all are covers of Elias McDaniel's or his co-conspirators originals. Some of them are well known while others are rare. According to the liner note sheet, this box has been in the making for ten years. In that case, it's been worth the wait for all of us Bo Diddley freaks.

All eleven appointed bands make mincemeat of the originals in their own way, sometimes to the extent that only bona fide Bo Diddley fans recognize the originals behind them – just as the title of the box set suggests. But, no worries, rest assured that large parts of Bo Diddley's song catalog can withstand any amount of blows. In some strange way, these interpretations appear as both bearers of an important part of the ageless rock and roll tradition, while at the same time adding a lot of innovations to this selected part of Bo Diddley's discography. By using contemporary sound effects and modern studio functions, Bo's songs are gracefully lifted with a roar into the 21st century.
Just to give you an idea of the musical content, listen to Haunted George singlehandedly attacking Mummy Walk from Bo Diddley's album Hey! Good Lookin' (1965) or Matt K. Shrugg's medley, which is an overrun of Mona/Bring It To Jerome. Cheater Slicks give the odd The Great Grandfather (B-side of a 1959 single and also on the Go Bo Diddley album) an even odder rendition in their characteristic slackish way.
All records are served elegantly with masterful mastering by Tim Warren and some cool paraphernalia that taken together make this a lasting product that adorns and supplements your Bo Diddley collection.