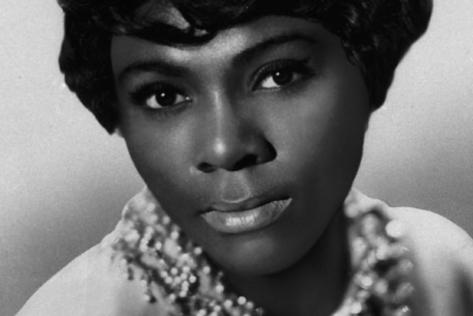 Dee Dee is Dionne's sister and was a mainstay of legendary backing vocalists the Sweet Inspirations.
The subtitle of this collection is The Mercury/Blue Rock Sessions, and while not an all encompassing survey of her work for Mercury (Blue Rock was a short lived R&B subsidiary) — from '65 to '69, with a one-off reappearance in '73 — the 26 tracks collected does include most of her single sides.
The track order is mostly in chronological order of release, the mystifying exception of her '69 re-recording of I Who Have Nothing (first cut by her in '64 for Hurd) placed after the '73 one-off.
While never hitting the Pop Top 40 there are many classic moments captured here, right from the start with the quasi-Stroll Do It With All Your Heart and the fuller arranged follow-up We're Doing Fine. There's the gripping, self-imploring Gotta Get A Hold Of Myself (cut the following year by the Zombies) and the Memphis influenced album track Worth Every Tear I Cry.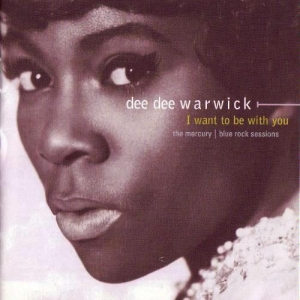 In '66 she began the first of two passes through Philly, initially working with producer Jerry Ross. This included a very early, exquisite rendition of I'm Gonna Make You Love Me (co-written by Kenny Gamble, and taken into the charts in '68 by Madeline Bell and then even higher by the Supremes & the Temptations) and a lovely Goffin/King ballad Yours Until Tomorrow for its flip side.
The following year she digs into a classic slice of Northern Soul, the insistent Locked In Your Love from the pen of Ross and Mort Shuman, which was relegated to the B-side of her version of Alfie. In '68 she was back in town, this time in the care of Gamble & Huff.
While the three numbers done present a formative version of the Philly International sound, the arranger was Ross' pal Joe Renzetti not Thom Bell so the envelope doesn't seem sealed quite as tight. The most appealing number from that batch is the quasi-Bacharach/David Girls Need Love.
[Released by Hip-O 2001]