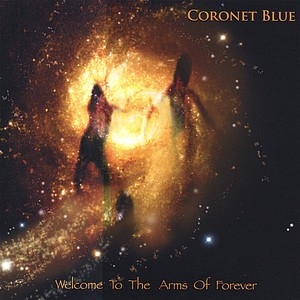 A concept not only similar to, but also sharing some of the involved with The Orange Humble Band one, conceived down under as well, Coronet Blue gathers an all-star line up, around "the lonely heart John Rooney, delivering a doze of power-popin' Americana every now and then (the previous one being the debut from 1999).
The all-stars bunch, gathered for this particular occasion, featuring producer/guitarist Mitch Easter, bassist/arranger Don Dixon, the "free drummer Simon Kirke, and "the face Ian McLagan, might as well be enough even for an average music fan's interest to be urged. However, once the flash gets out of your eyes, you'll realize that there are quite a few tracks that would've sounded just as great, no matter who's playing them.
The opening Waiting For My Baby is just plain mid'60s pop perfection, reminding me a bit of some of Scott McCarl's post-Raspberries Mersey-ish recordings, with the following Looks Like Love, slowing things down a bit, with a cool Stevie Wonder-ful harp leading the way towards what isn't too unlike a Crowded House ballad, and even more laid back, is the title tune, being a moody blue-eyed soul number, by way of the latter daze Zombies, with an almost same description being pretty applicable to Ain't No Strange.
While still at the Zombie-kind of eclecticism, the closing Listen Once might've been The Black Keys' Dan Auerbach, lending his dirty blues licks to some of their early stuff, and on a more classic pop side of things, Promises is an orchestrated hit single, that probably isn't about to become one.
Let's hope our wait for the next gathering won't be caught "in the arms of forever".
[Released by Laughing Outlaw 2007]