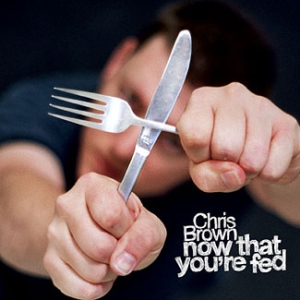 Just as the news about David Grahame quitting the "business" hit the pop world, here comes Chris Brown, continuing exactly where'd left off.
What you're being "fed" with here, are mostly Macca-ronies by way of sound-alike soulmates such as the already mentioned David Grahame or The Pearlfishers (Right On Time, All My Rivals, Another Girl) with an occasional Jellyfish-grandeur (Not Gonna Make It Easy), which again doesn't really come as much of a surprise, considering the fact that the co-producing duties are being fulfilled by Chris Manning.
Add to this a nod or two towards Lennon (title tune) or Brian Wilson (Waiting For Caroline), an almost-like-an-unreleased-Hollies-demo (April), as well as some latino jazz groove just for the fun of it (In The Kitchen), and mix it all up with dreamy Bluntstoned vocal delicacy, and you'll be pretty close to the "menu".
Enjoy your meal!
[Self-released/2006]