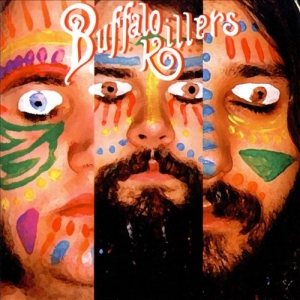 Seeing that the album was produced by Dan "owner of the Black Key" Auerbach, I expected it to be kind of bluesy, but this is a whole other approach. Mixing equal parts of late'60s and early '70s, this heavy trio from Cincinnati comes up with a genuinely vintage sounding kind of psychedelic blues rock that all of us used to play air guitar to, at one point or another in our lives.
Along with that distinctive power-trio vibe, most audible in Creamy Experiences such as It's A Shame or Take Me Back Home, there's some Faces-like rawkin' heard in On The Prawl and If I Get Myself Anywhere, or the opening Get Together Now Today, with a dash of Lennon thrown in as well. Leave The Sun Behind is pretty close to that groove Neil Young loves so much about Crazy Horse, and surprisingly enough, Heart In Your Hand wouldn't really sound out of place in a Chris Bell-era Big Star set.
Throughout the whole thing, there are also vocal harmonies that make you think that CS&N must've spent quite some time on these guys' record player, making even the darkest heavy chords bright enough, as heard in the crunchy 'Sabbath-like title tune.
Now everyone let your hair down and let it ride!
[Released by Alive Natural Sound 2008]